Hi Laura, can you please introduce yourself and your role at Webgains?
I am Laura and starting from July 1st I joined Webgains GmbH, as an Affiliate -& Account Manager, coming here with two years of professional experience gained at leading Romanian affiliate network, 2Performant. After jumping through many positions, I discovered that what I like the most is identifying potential opportunities in order to build up comprehensive affiliate marketing strategies for my clients.
I joined the Account Management team four months ago and, like all fellow account managers, I have a portfolio of clients and I'm responsible for supporting and growing with them their affiliate programs, in partnership with the right partners for them.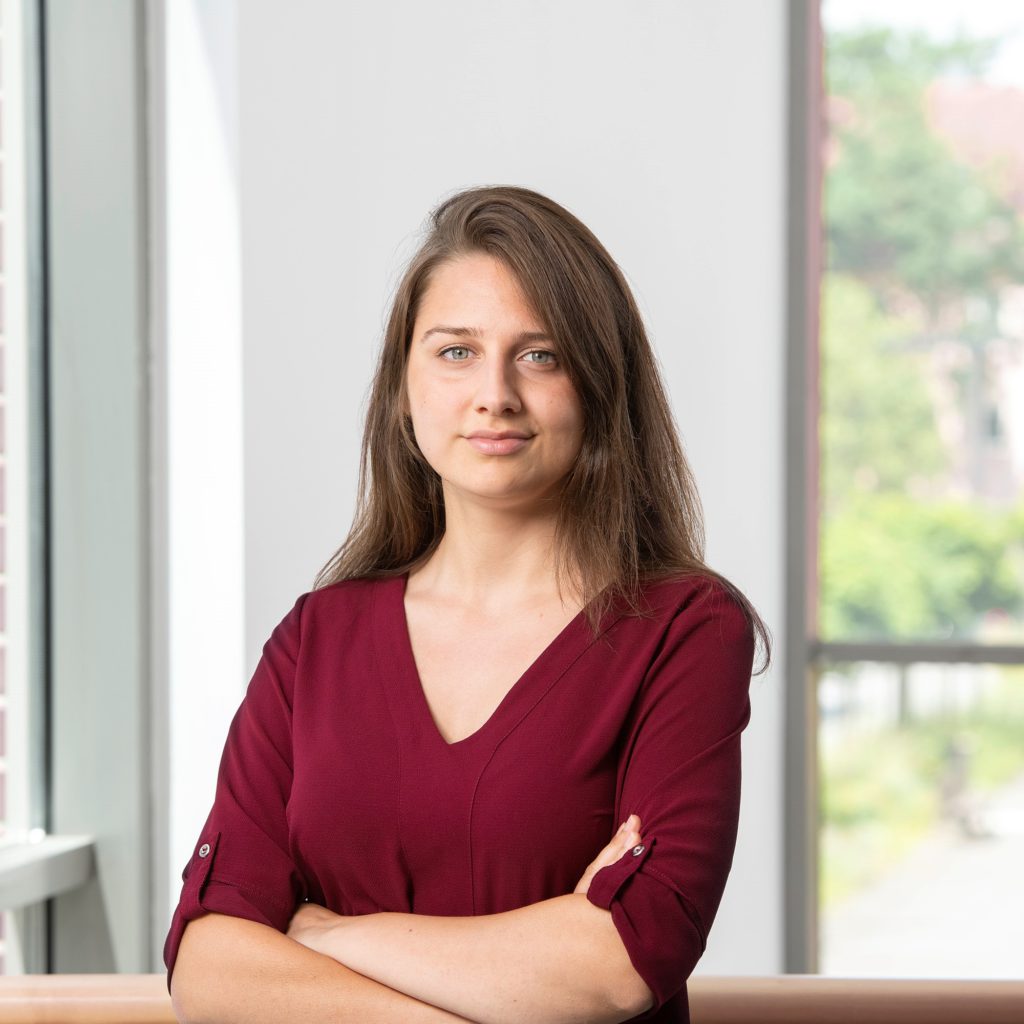 How did you get into digital marketing?
In May 2019 I attended an Influencer Marketing event in Bucharest organized by 2Performant and during the networking break I got talking to the company's CEO. I shared my passion and interest for digital marketing with him, and shortly afterwards he gave me the chance to put all my knowledge into practice and learn new things as Junior Affiliate Manager. And I realised that this is the best way to start in digital marketing for someone like me who knows a lot of theoretical stuff on many topics (from Google and Facebook Ads to content, branding and sales strategies) but who doesn't know what to choose as a career to follow.
How would you describe your role in only three words?
Speed, performance, empathy.
What is the affiliate marketing industry yet to understand?
I don't think the affiliate marketing industry has yet to fully understand the team mentality. Affiliate marketing, in its essence, is a performance game, each participating team consists of three teammates and if one of the team's players makes a mistake or does not play correctly, then the whole team bears the consequences.
What do you believe to be the biggest challenge the affiliate marketing industry is facing?
Starting from three-player team I just mentioned, I consider that choosing the right teammates is the biggest challenge:
– For networks – because they have to say "no" to businesses that are not ready to launch an affiliate program.
– For publishers – they have to test a lot to find partners who can deliver the right results.
– For advertisers – to have the right infrastructure and to explore the best opportunities for themselves.
What's on your wish list for the next 5 years?
Buy a house around Nuremberg and get a dog.
Which are the last three things you bought online?
Pillows, perfume and books.
And finally, what is your favourite quote from a movie?
It's not from a movie per say, but my favourite quote is from the great Orson Welles – "If you want a happy ending, it depends on where you stop the story."