Webgains Advertiser Web Application Release Notes
Release version: 2.4.0.1
Release date: 31.05.2018
Features
Agency Migration:
We've migrated Agency users to the new platform. The Agency users will have access to Agency Admin panel, which will display all their merchants in one place. The agency users can then log in and out of any programs that they have access to, without having to log out of the platform in between. Now that this feature is live, we will start rolling out the new platform to our Agency accounts.

Publisher Specific Activity Reports
You can now filter the Activity Reports to display results of a single Publisher. Simply start typing the name of your publisher in the box.
You can only choose one Publisher at a time. If you can't find your publisher, try typing www first.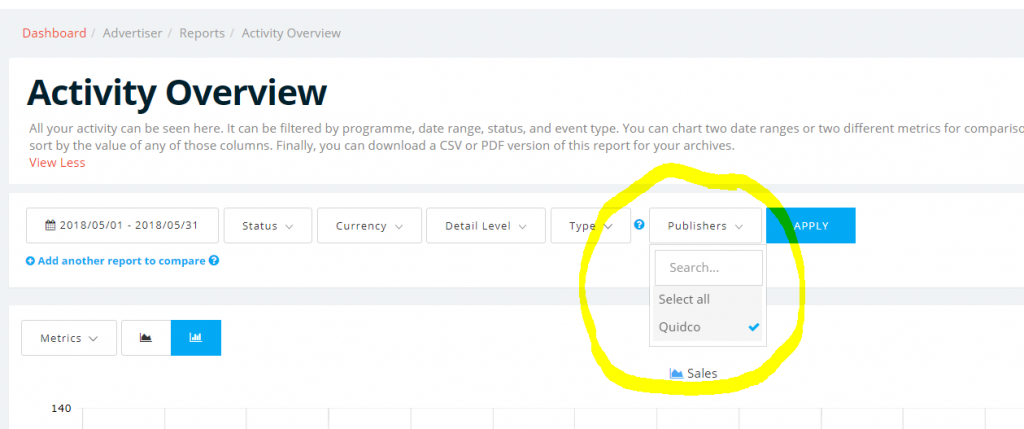 Bug Fixes
Some users were having issues with downloading some of the Performance Reports. This has now been fixed.
The sorting functionality on Transaction Reports had issues. This has now been fixed.
Issues with scheduling reports have been fixed.
Issues around editing banners have been fixed.
Issues around password recovery have been fixed.