Welcome to our Advertiser Spotlight! Could you please tell us a little bit about yourself? 
Room to Grow are specialists in inspirational and sustainable children's bedrooms. We began life as a small store in Ilkley, West Yorkshire 25 years ago, and are now one of the leading children's furniture brands in the UK. We've swapped the store for online and have been growing ever since.
So, could you tell us a bit more about Room to Grow? And what are your business values? 
For children, a bedroom isn't just a place to sleep it's so much more. A space to play, relax, study and explore in surroundings that are truly their own where they can be totally themselves. Our mission at Room to Grow is to help parents create fabulous bedrooms for their children, spaces that make them feel safe and secure, help them to develop and grow, and harness the confidence to become the amazing individuals they already are. After all, happy children means happy parents!
What would you say are the biggest benefits for a publisher working with your company?
We're a well-established name in the children's furniture market with a trusted reputation and ever growing customer base. Affiliate networks are a completely new channel for us, so there's lots of opportunity to tap into our existing brand base.
What can you tell us about your audience? What types of publisher do you work best with? 
With children at our heart, our audience is naturally parent and family based. They're online savvy and will research ahead of making a purchase to make sure they're getting the best product and best value for money. Content sites providing advice and inspiration for parents are a great fit, as well as any that showcase offers and promotions for added value. Sustainability is also important to our customers, so publishers with a social, charity or environmental focus are also likely to appeal.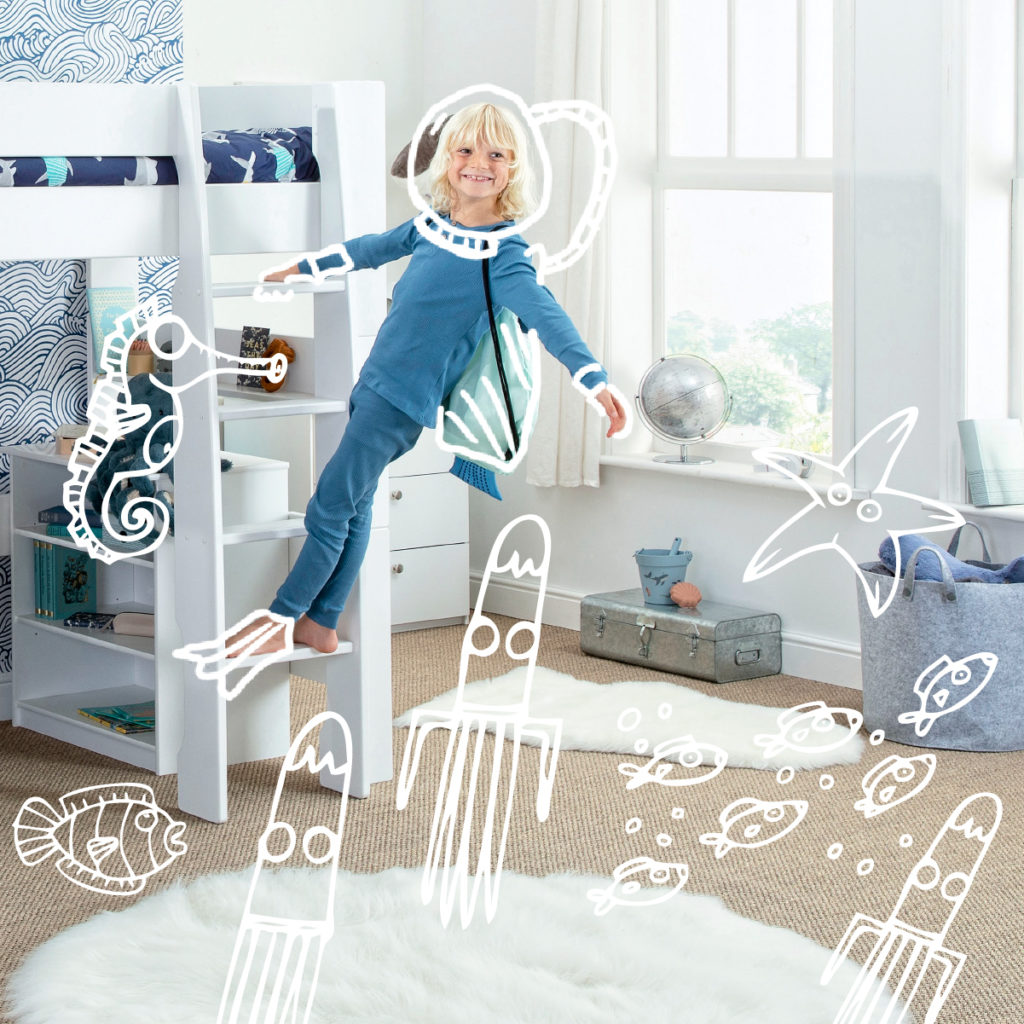 Is there anything else you'd like our customers to know?
Historically beds have been the core of our product range, but if you've visited the site recently, you'll have spotted lots of new on-trend accessories and toys. This is part of our growth strategy to double turnover over the next 3 years by investing in our product. We've just recruited a new Head of Buying and she's getting stuck in with developing collections that reflect the design style of our customers, and which support the imaginative play of their children.
So, what makes Room to Grow an exciting company? 
We've had a fantastic period of sales growth over the last year, but that doesn't mean we sit back and relax! Parents across the country love our products, so we've got big ambitions for the brand and the plans in place to deliver even more growth. There's never a dull moment, and we're always looking to improve what we do so that children can get the bedroom of their dreams.
Does Room to Grow have any exciting plans coming up in 2021?
Absolutely! We've just launched a whole new Nursery category to support our main ranges which are aimed at children from toddlers to teens. We'll be adding to the nursery collection over the next few months, alongside many more new products. There are a few other exciting things in the pipeline that we can't share just yet, but watch this space!
Finally, one more question, can you tell us one fun fact about your business?
Back in the early days when just starting out, owner Anne and her young daughter would do a celebratory dance every time we received an order, and sing a little song! Perhaps we should reinstate this for the team?!
Click here to find out more and to join Room to Grow's affiliate programme.