It is essential that any business wanting to build a successful affiliate programme first understands the basics of affiliate marketing. This includes getting a grip of all the major players involved – the consumer, the network, the merchant advertiser, and finally the publisher.
With a wide variety of publishers operating within the affiliate channel, we've created a series to introduce each of the main types, from cashback to content and many more between. Each affiliate type will be covered in its own dedicated post designed to provide a clear and concise information for those looking to increase their understanding of what affiliate marketing is and how it works.
What is a publisher?
Before delving into the ins and outs of social and content publishers, first we need to define what a publisher is and their role within affiliate marketing.
A publisher (sometimes referred to as the affiliate) is the creator of content and marketing. The publisher landscape ranges from individuals to big corporations. They are one of the key components of affiliate marketing this term can cover a whole range of different people, sites, and other online offerings.
In terms of affiliate marketing, publishers act as a virtual salesperson. They promote affiliated products to attract potential customers to buy a specific product in return for compensation based on their performance is.
A publisher is an important part of how affiliate marketing works – a publisher is the source of traffic, engagement, and sales. There are a wide variety of publishers within the affiliate marketing network, each making a valuable and unique contribution, below are the top categories:
Content
Email and Newsletter
Social Media
Cashback and Reward Sites
Voucher Code Affiliates
Price Comparison
Employee Benefits & Corporate Intranets
CSS Partners
First up are cashback, rewards and loyalty affiliates.
EXPERT VOICE
"These publisher types can be vital additions to a brand's publisher mix as they increase sales by targeting a captive audience actively seeking out deals and looking for an incentive to spend."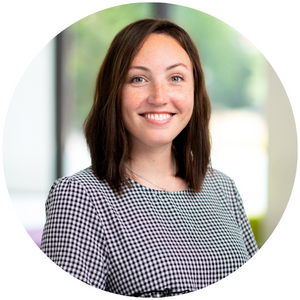 Bryony Hatherley
Publisher Manager at Webgains
Cashback and discount dominance
In the UK in 2018, the five largest affiliates by commission generated were all cashback or discount code websites. Therefore, it seems apt to begin this series by taking a deeper dive into cashback, reward and loyalty affiliates.
IN THE UK IN 2018, THE FIVE LARGEST AFFILIATES BY COMMISSION GENERATED WERE ALL CASHBACK OR DISCOUNT CODE WEBSITES
Cashback, reward or loyalty sites offer their audiences specific rewards for shopping via their websites. This can be applied for a single purchase or earned for multiple repeat purchases. These rewards will depend on the site, but can include collecting points, getting cash back or even making charitable donations.
Given their current size, cashback giants Quidco and TopCashback alone could make up around 30% of sales on any affiliate programme. Other niches or closed group loyalty platforms such as Reward Gateway, Children's Mutual, Easyfundraising and Giving Assistant take this figure to 40%.
Conversion rates for these partners will be the highest of all affiliates and significantly higher than a brand's on-site conversion rates. It's not uncommon for cashback partners to convert at rates above 30% from click to transaction.
IT'S NOT UNCOMMON FOR CASHBACK PARTNERS TO CONVERT AT RATES ABOVE 30% FROM CLICK TO TRANSACTION
Cashback and loyalty affiliates are highly suited to the post-click CPA model due to being close to the customer's purchase decision. These partners usually require advertisers to pay tenancy payments for additional promotional opportunities. These tenancy payments should be worked back to an effective-CPA and monitored closely to ensure the return is as effective as possible.
High traffic volume – can potentially get your brand seen by an audience of over 1M
High conversion rates – can be above 30% from click to conversion
Cashback given to consumer only after sale is made
Can generate incremental sales and long-term customers
Can adapt commission rates based on existing and new customers to align with brand budgets
Straightforward set-up and often quick to activate (particularly important during key promotion periods)
Some customers who would arrive at a website direct will instead use an affiliate and reduce merchant profit margin
Cashback and rewards may not be the right tactic for all brands if they have tighter margins, higher AOVs or limited stock
Example Affiliates
Cashback – Top Cashback, Quidco, Easy Fundraising
Rewards & Loyalty – Airtime Rewards, Go Certify, Reward Gateway

Promote your products with cashback publishers