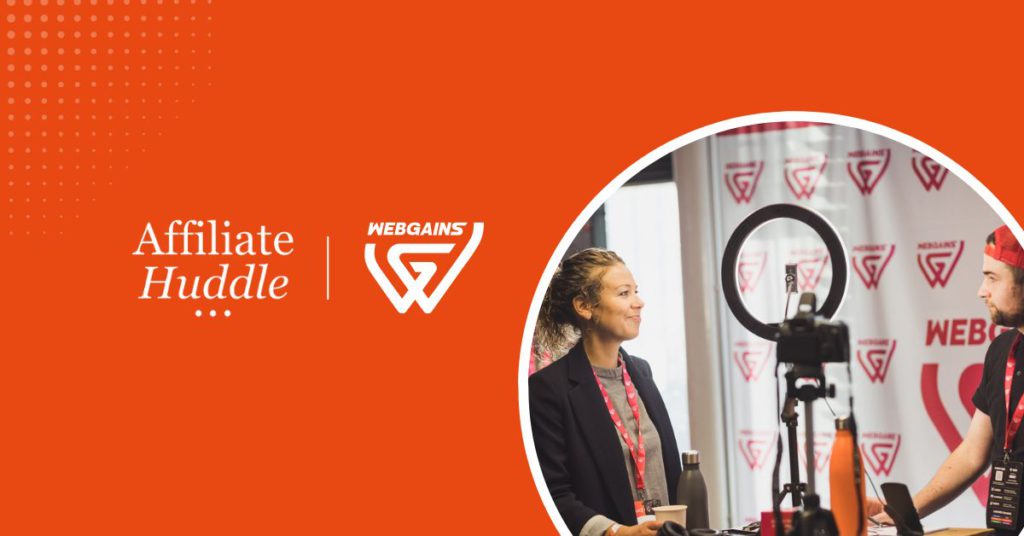 In just under a month swathes of our partners and colleagues within affiliate industry will descend on Brighton for Affiliate Huddle 2023. We're excited to support this fantastic event as sponsors for this event and there will be multiple members of our UK team in attendance representing several departments, from Technology and Product to Client Services and Marketing.
Five things we'll be up to at Affiliate Huddle 2023
1. Introducing Webgains AI & ML Power Suite
We're especially excited to talk to those at Affiliate Huddle about our game-changing AI & ML Power Suite. The Power Suite is an example of our team creating the optimum blend of human and artificial intelligence to ensure our clients scale their business. At the centre of this is a drive to make it easier for our advertisers to make smarter connections with publishers and thus increase efficiency. The Power Suite consists of a trio of smart tools:
Affiliate Discovery – Affiliate Discovery completely transforms the publisher discovery process. The ML tool directly recommends publishers who will grow your affiliate programme via analysing Webgains data and external sources.
Smart Commissions – Designed to create harmony and efficiency in the affiliate payment process. Advertisers can manage their commission effectively and publishers are ensured that they are paid in a timely manner.
Product Discovery – Product Discovery is a multi-language search function that allows product searches over the entire Webgains network in order to monetise planned content and generate new ideas. With over 26 million SKUs live on the network at one time, as a publisher it can be challenging to locate the right products to promote.
You can find out more about our AI & ML Power Suite here or if you'd like to see it in action at Affiliate Huddle, we are happy to arrange a demo with a member of our team. Simply email sales@webgains.com to arrange a slot.
2. Taking to the Brighton Dome stage and talking parenting and career progression in the affiliate industry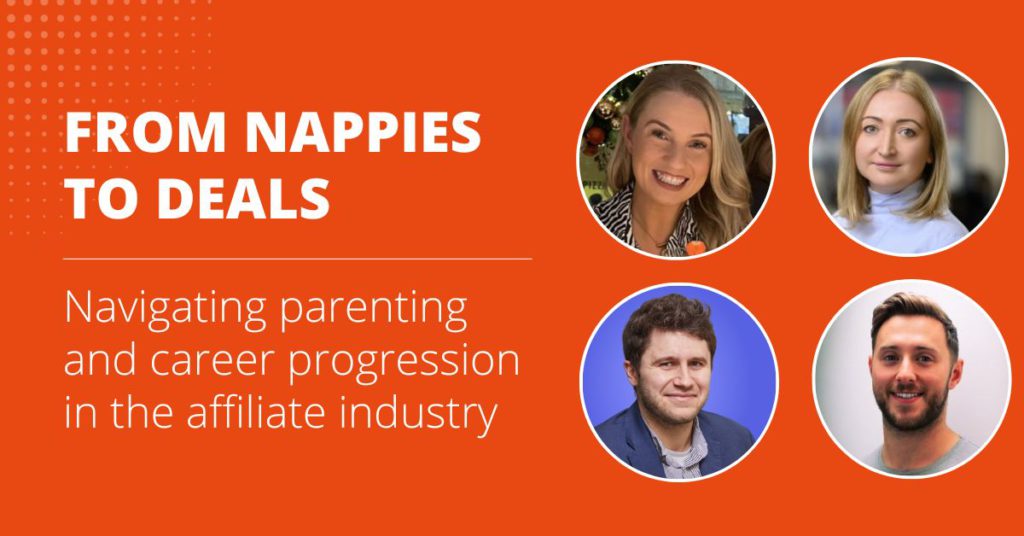 In what is set to be a really important session, Webgains UK Managing Director Alona Malinovska is going to be hosting a panel entitled 'From Nappies to Deals'. A new mother herself in a senior role at Webgains, Alona will be joined by Webgains Commercial Director Jack Davies, Emma Struggles of EssenceMediacom, and GoCertify's Chris Turner. The final agenda is yet to be confirmed but we will of course update this article with further details when we have them.
3. Talking to the industry: Webgains Media Zone is back!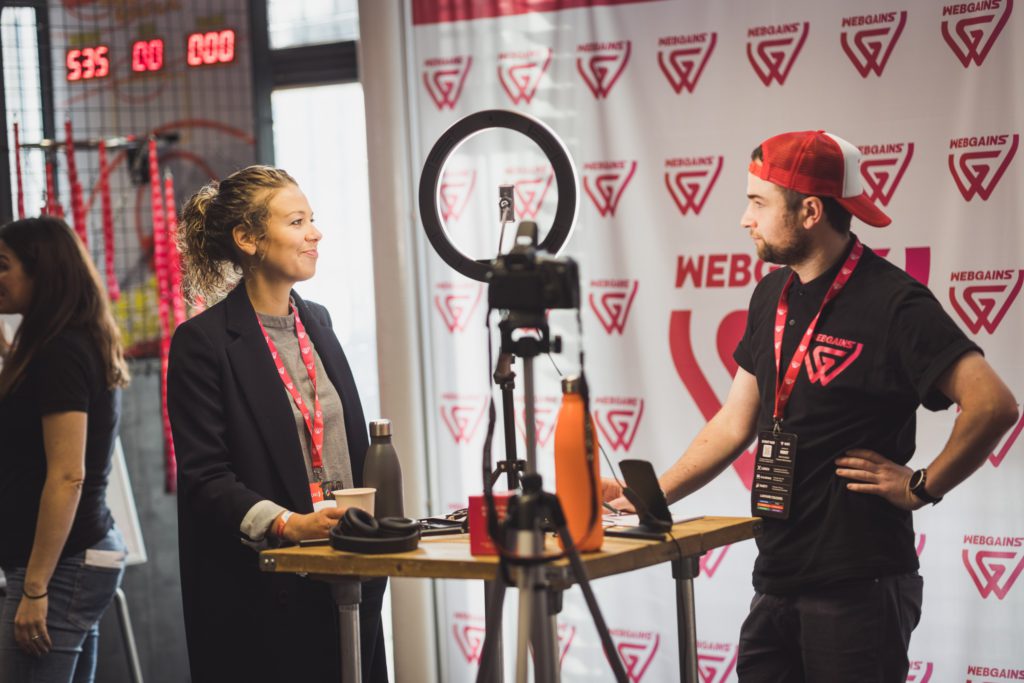 We had a huge amount of fun at PI Live London last October not least because of all the conversations we had in our Media Zone. Here we gave a platform for our advertiser, agency and publisher partners to tell us about the latest and greatest goings on with their activities and affiliate campaigns. If you want to feature in our Media Zone at Affiliate Huddle you can guarantee your time in the spotlight by emailing marketing@webgains.com until April 18th.
4. Keeping you caffeinated and entertained day and night
Our sponsorship of the year's Affiliate Huddle extends to the provision of the delicious coffee (free of charge for all guests) as well as supporting the official after-party. So, by supplying you with caffeine throughout the day we'll be making sure you're alert and awake for the evening's activities too!
5. Giving away a special prize to one lucky Huddler
To celebrate our involvement at Affiliate Huddle, we're going to be hosting a special prize giveaway for those at the event. All entrants who'd like to be involved simply need to scan our QR code and complete a short form to enter and be in with a chance to win something very cool courtesy of Webgains.
Where to find Webgains at Affiliate Huddle 2023
Our team will be milling throughout Brighton Dome with some permanently located in two locations; firstly at our Media Zone to the right of the main entrance as you walk in, and secondly at our stand at the end of the coffee bar. If you'd like a live demo of Webgains or a meeting with a member of our team during Affiliate Huddle, we're happy to arrange it. Please email sales@webgains.com to let us know a suitable time and what you're interested in talking to us about.
About Affiliate Huddle
Taken from the Affiliate Huddle website – 'Affiliate Huddle is all about networking – Whether it's a pre-booked meeting (which we can help you schedule), a random chat over coffee, a tweet to a panelist after their session or on the dance floor at the after-party – there are lots of opportunities to meet other people working in affiliate marketing at Affiliate Huddle. Networking and meeting your peers is as much of the experience as talks delivered by leading experts'.
Affiliate Huddle 2023 will take place on April 19th at Brighton Dome. Tickets – free for Advertisers while fees apply for agencies and affiliates – can be purchased here.