We're now only a few days away from PI LIVE 2021, one of the very best performance and affiliate marketing events our industry has to offer.
PI LIVE will take place over the 19th and 20th October at Old Billingsgate London but can also be attended virtually. You can grab some last minute tickets here.
WEBGAINS AT PI LIVE LONDON
This will be the first in-person event in the UK that we've been a part of since the world changed back in early 2020. Multiple people from Webgains will be in attendance representing all our departments from both merchant, agency and publisher sides as well as from business development and marketing.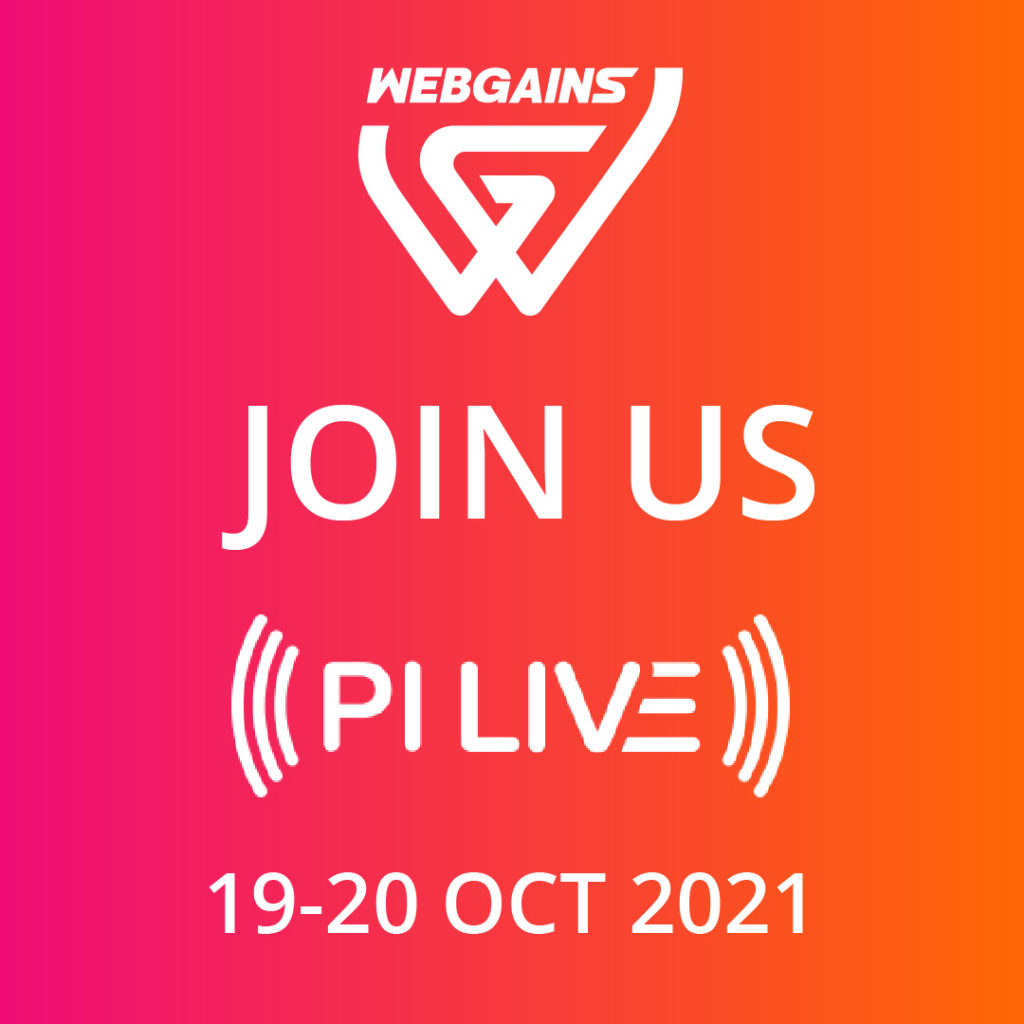 At this year's show we'll be set up at the beer garden aka the Webgains Smarter Connections Zone.
We'd like to welcome all attendees here to catch-up over a cold one and to exchange ideas about the latest and greatest in performance marketing. Expect giveaways, expert insight and happy hours.
Also at the Webgains Smarter Connections Zone, we will be hosting two networking sessions from 2pm to 3pm on both days, please see details below:
About Smarter Connections
By investing in talent and technology, Webgains has created the optimum blend of human and artificial intelligence. In 2020, Webgains launched the AI-powered Affiliate Discovery product to make smarter connections for advertisers and affiliates alike.
AND FINALLY, DON'T MISS OUR PI LIVE PANEL SESSION…
Meet Webgains at PI LIVE
Whether you are an affiliate, merchant, agency or someone else and would like to talk with someone from Webgains at PI LIVE LONDON 2021, please get in touch.