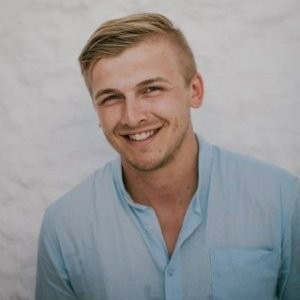 Welcome, could you please introduce yourself?
Hello all! I'm Alex, Head of Partnership Development at Blue Light Card and Defence Discount Service.
Nice to meet you Alex, could you tell us a bit more about Blue Light Card & Defence Discount Service and your core business values?
Blue Light Card is a discount service both online and on the high street for the NHS and Emergency Services.
Defence Discount Service is the official discount provider for the MOD and Veteran community.
Our main core value is that we verify all members who wish to see an offer. Something that takes us longer than normal but is very important for companies to know that we do this process.
What are the biggest benefits for an advertiser working with your company?
The CSR element is important. Offering a discount to the NHS and Emergency Services at this time – what could be better?
Could you tell us more about your audience and what types of advertisers do you work best with?
Blue Light Card's demographic is 70% female, around the age group of 25-44 years of age. Fashion, home & garden, holidays & travel are the main categories on the website.
What would you say makes Blue Light Card an exciting company?
The sheer volume of members we are seeing and the type of engagement we are seeing. We are constantly surprising ourselves with over performance of companies and marketing channels.
Any exciting plans coming up in the next 12 months?
Continual growth, larger team and loads of more exciting companies!
All sounds great Alex! So where do you think the affiliate space is heading to in the next year and what would you say are the main market disruptions?
Covid-19 is steering the affiliate world at the moment. Online fashion and home accessory purchasing is driving most sales. Companies who are offering bursts of offers or constant increased discounts are seeing most member loyalty too.
What would you say is the most exciting time of year for you as a business?
Normally Black Friday as a lot of companies reward our members on top of their crazy sales! We are seeing this current Covid-19 period the most rewarding though seeing as so many companies want to get involved and go above and beyond. It is a great time to be part of Blue Light Card and its community.
Is there anything else you'd like our customers to know?
We are concentrating on quality over quantity so it is not a case of all companies can get on. We want to ensure that each account gets our full attention from one of our Partnership Managers and we get the best results for your clients.
That all sounds great Alex, and finally one last question, what is one fun fact about Blue Light Card?
We have a 3-hole putting green in the back garden (next to our basketball nets). We believe that it is important for staff to have fun area to break out in to and rest.
It's very important and sounds like a lot of fun! Thanks Alex, for chatting with us today