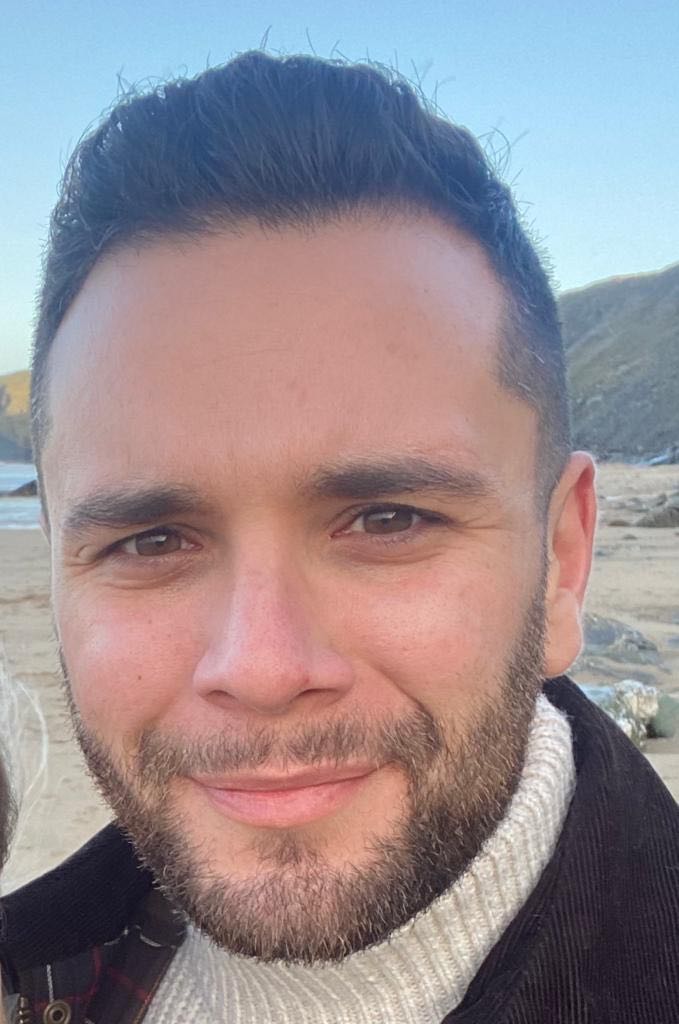 Hi Dan! Welcome to our Publisher Spotlight, could you please introduce yourself?
Hi, I'm Dan Harding, Head of Business Development at Envolve. I have a broad knowledge of the ecommerce / affiliate marketing industry, having spent 5 years at Vouchercloud. During my time there the team went from 40 to 200 and after the business sold to Groupon, I was keen to get stuck into a new startup. Envolve and our CEO, Emma Smith's vision caught my attention, as AI and personalisation is something I have been curious about for a long time and wanted to explore more.
Wow, sounds very interesting, so could you tell us more about Envolve and its business values?
Envolve is a Performance Marketing Platform using AI chat technology to increase sales by offering product recommendations through customer conversations within a live chat environment.
Our chat system is a new onsite optimisation tool, that by using our chat widget on an advertiser or brand's website, we deliver instant personalised product recommendations to customer questions. Our A.I automatically identifies a customer service query from a sales opportunity, allowing you to tailor each response to increase relevancy and in turn, present contextual recommendations at the right time.
Our business values are built around relationships with our clients. We are customer driven and transparent with our findings and are looking to work with forward thinking advertisers.
Great Dan, so what would you say are the biggest benefits for an advertiser working with your company?
Our AI powered chat widget answers inbound queries instantly 24/7, while at the same time surfacing contextual product recommendations that are directly related to your customers question, transforming a channel traditionally associated with Customer Service into an effective site conversion tool.
For example, if you are a retailer selling electronics, you could expect the following scenario.
To answer the questions of users across both customer service and sales queries. This ranges from "What is your returns policy" through to "do you have the iPhone X in stock".
To then recommend a range of products, in a carousel, that match the customer's query.
Not only are we helping advertisers improve conversion rates and boost AOV, we are also providing them with valuable insights that can help shape comms and business strategy across the board. This technology is really resonating with advertisers as it bridges 3 departments: Sales, Marketing and Customer Service.
We also work with businesses already using a live chat provider like Zendesk who we are integrated with so if you need to handover to an agent, we can do this instantly all within our chat widget.
Our current stats across our clients are:
CTR of 30%
Conversion rate of 14%
Handover rate of 5% Average
In a time where personalisation is key, we give advertisers the unique ability to place relevant products in front of a customer at the right time – when they're asking for it or showing a buying signal.
All sounds really interesting Dan, so could you tell us about your audience and what types of advertisers do you work best with?
Our focus is currently in the affiliate space, but we work across many verticals such as, travel, retail and shopping, and advertisers with or without an affiliate program. Currently we're seeing some really great results for retailers with large inventories as we can provide relevant product recommendations, but also for travel, electronics and beauty the upsell opportunity is huge. In some cases, engagement rates are around 40% and conversion rates over 20%!
So, what would you say makes Envolve an exciting company?
We're a growing team, working with an exciting and exclusive technology that is constantly evolving and improving. The most exciting thing for me is the fact that we're only scratching the surface and we're already seeing great results!
This time of year is a pretty exciting time for us as a business, we've been busy introducing and integrating ourselves with affiliate networks since PI Live back in October and our build schedule is nearly full for this month already.  We just got back from Las Vegas where we exhibited at Affiliate Summit West, which was an unbelievable experience as we had advertisers queueing up to see us on both days as we start to launch in the US. Of course, like most in the industry we look forward to Q4 and the learnings we can take from the increased traffic to improve our AI's performance.
Wow, sounds like you've already had quite a busy year already, so do you have any more exciting plans coming up in the next 12 months you can tell us about?
Since our official launch at PI Live in October we have started working with all affiliate networks both in the UK and the US with Q1 already being incredibly busy with new brands and advertisers coming on board every week. It's safe to say our product roadmap is jam packed, but in the next 12 months you'll see us working with more advertisers in all verticals. We're also excited to be attending more events this year, with Affiliate Summit in New York as well as Amsterdam and PI Live in London. We're also crossing everything in the Performance Marketing Awards where we have entries in 3 categories which we hope to see us on the shortlist when it's announced in March.
Fingers Crossed for you Dan! So, in 2020, where do you think the Affiliate space in heading into and what are the main market disruptions?
Personalisation remains a key focus and AI is something that is taking the industry by storm, with the rise of a number of AI powered tech, all offering something different. We fit in perfectly here and our widget is now tried and tested to give promising results.
Thanks for your insights there Dan, and following on from this, what would you say is the most exciting time of year for you as a business?
This quarter is a pretty exciting time for us as a business following a strong end to 2019. We're still relatively young, so every week something new is happening which is really exciting and really giving us proof that the strategy we're on is the right one. Launching in the US is obviously huge for us, but we still have a lot of work to do here in the UK! Of course, like most in the industry we look forward to Q4 and the learnings we can take from the increased traffic to improve the A. I's performance.
Is there anything else you'd like our customers to know?
Our A.I widget can be built and deployed in as little as 2 weeks, we require little from the advertiser themselves to train the foundation knowledge base, all we really need is a yes, a link or export of your FAQ's and your product feed / Google Shopping feed. We then deliver a script for you to deploy via the network master tag or Google Tag Manager.
There is no contract or ongoing costs we just work on a standard network commission through your network for every sale we generate, so don't miss this opportunity to convert more sales 24/7 and gain valuable insights on your customers to help. Don't forget the insights that you can gain from knowing directly what your customers are asking. The rich data can be used in other marketing channels, campaign planning and even CRO.
And finally, what is one fun fact about your business?
Our CEO once went on tour with Cliff Richard and our Marketing Director went to school with Superman.
That's amazing! Thank you so much Dan, and looking forward to seeing what Envolve do next in 2020!