Welcome to our Publisher Spotlight! Could you please introduce to us who you are and what are Particular Audience's Business Values?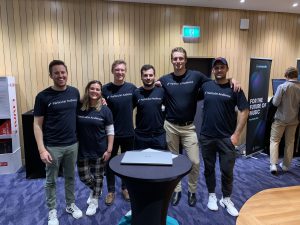 Certainly, Particular Audience are a diverse team made up of former executives of Google Ventures and Sequoia China backed personalisation and data analytics start-ups, marketing and eCommerce professionals from the likes of IKEA and Google.
Particular Audience is a company that allows eCommerce retailers to tap into true on-site personalisation with our fully managed, industry leading technology. Originating from Australia where we work with some of the largest retailers across APAC, Particular Audience then entered the EMEA market in September 2019 and has been growing from strength to strength, working with some of the largest names in the retail industry!  
Congratulations on opening in the EMEA Market! We're really glad it's going well for you! So could you tell us, what would you say are the biggest benefits for an advertiser working with your company?
We build long-lasting, collaborative relationships with our clients. As a company that creates value from customer interaction data, we are of course extremely data-centric. We offer comprehensive reporting – from the perspective of engagement, a post-click attribution and incremental conversion / order value / revenue per visitor. From this insight, and our accumulated expertise, we work with our clients to continually optimise performance.
Our integration is completely managed and requires absolutely no development resources from the client side! We are also able to integrate with the Webgains master tag.
That's great! So, can you tell us a bit more about your audience and what types of advertisers do you work best with?
We work with market leading retailers in a range of verticals, from both luxury and fast fashion, to electronics/white goods giants, to leaders in the homeware vertical. We work with two of the top five largest retail groups in the UK where we have been active in the market since September 2019 and continue to dominate elsewhere.
The amazing thing about our technology is that, regardless of the advertiser's vertical, we are able to display the item the customer is most likely to purchase.
Having said this, computer vision works amazingly well in the fashion and homeware verticals. Natural Language Processing (NLP) is perfect for advertisers with greater metadata such as bikes, electronics/white goods and books!
That sounds amazing, so what else makes your business an exciting company?
Being at the forefront of personalisation technology is really exciting, helping the "rest of the internet" match and surpass the customer experience expectations created by the likes of Spotify, Netflix and Amazon. This is pretty amazing to be leading the charge on!
Innovation is key to staying on top of the retail tree and we help companies of all sizes to do that.
Where do you think the Affiliate space is heading too in the next year and what are the main market disruptions?
We think there will be an increased focus on on-site technology partners within the Affiliate space. Once the traffic has been driven, converting that traffic is the next focus that affiliate will really want to push, driving incremental sales and becoming a true performance platform. This is something that we are already starting to lead the pack with in collaboration with Webgains.
And we are excited to be working with you on this too! So apart from our collaboration, have you got any more exciting plans coming up for Particular Audience in the next 12 months?
We are an extremely agile company and are able to pivot very quickly to market needs and asks, we have so many new exciting features and products that we will be introducing to the market in the next 12 months which we anticipate will revolutionise the e-commerce industry!
We can't wait to find out about your new products & features, definitely exciting news to us. And finally, what is one fun fact about your business?
We are an Australian company, based out of Sydney, with offices in London, Ho Chi Minh City and soon to be the West Coast of the US! Makes for a very exciting off-site!
It certainly does! Thanks for taking the time to talk to us!