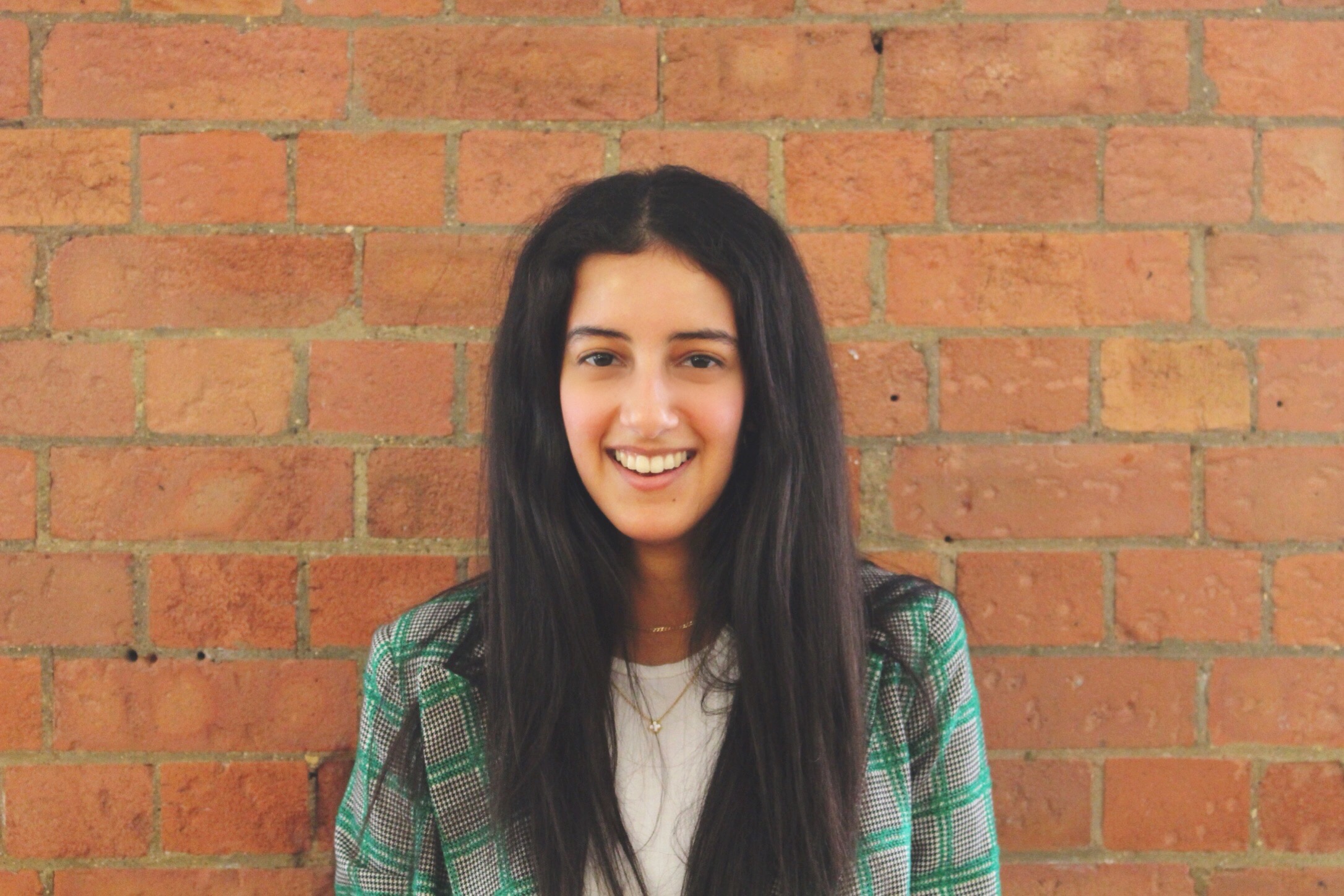 Can you please introduce yourself?
I'm Amina and I'm the Key Account Manager for Pouch. Pouch aims to have a great selection of brands for our users, so a big part of my role is onboarding and managing brands to give our users better savings when shopping online. I also assist retailers with optimising sales performance and driving conversions with data-driven promotional strategies. It's been amazing to both help and watch Pouch grow over the past year—we grew 150% in 2019. This year, it's going to be even more exciting as we expand globally into new markets, and I can't wait to facilitate with this expansion. Pouch really is a little family–we've recently promoted my dog, Lucky, to CFO (Chief Fetch Officer)!
What is your business and its values?
Pouch is the UK's first and best money saving browser extension. Pouch sources and applies the best voucher codes and deals for over 100,000 weekly active users. The extension features a variety of useful tools that help drive and convert sales, reduce shopping cart abandonment, and reward new and existing customers for spending with Pouch. Pouch provides gift cards directly to users, features cross promotions on competitor sites to drive traffic to a brand's own site, and presents dynamic voucher codes based on key demographics and shopping habits to boost sales.
Though there are other money-saving browser extensions, Pouch was the first to launch in the UK and has developed strong relationships with its leading brand partners. Unlike some other extensions, Pouch always has its clients' best interests at heart and aims to be a retailer's "best friend," ensuring only affiliate-approved promotions are displayed within the extension. Because Pouch does not scrape the internet or publish community codes, it gives brands continued reassurance that only valid and approved promotions will be displayed.
What are the biggest benefits for an advertiser working with your company?
Pouch increases both average order value and drives more sales for brands. Case in point, across five different clients–all in a different industry verticals–Pouch increased revenue per visitor by 44.28%, boosted average sale value with a discount by 22.99%, and grew conversion rates by 12.36%.
Tell us about your audience and what types of advertisers do you work best with?
We currently have over 100,000 active users, 95% of which are based in the UK. Pouch wants to work with every website, so we can provide the best scope and coverage for our users when they go online shopping. We are not limited to working with specific advertisers and is happy to work with all ecommerce sites. Whilst our main content source is voucher codes, we also promote deals, meaning no advertiser is limited to working with us.
What makes your business an exciting company?
Pouch is exciting because of the immense potential it has to disrupt the ecommerce space. Shopping cart abandonment poses a huge problem for ecommerce, with an average of 79.17% of shopping carts abandoned industry-wide. Ecommerce brands lose an estimated $18 billion in sales revenue each year as a result of shopping cart abandonment. Recognising this massive gap in potential revenues, Pouch was developed in order to reduce this abandonment and maximise conversions for clients.
23% of consumers abandon their carts because "shipping costs and extras (taxes, fees, etc) are too high" and a further 18% of consumers abandon their carts "to compare price options" elsewhere. Pouch aims to keep users onsite and eradicate their need to go elsewhere in search of a better deal by automatically displaying the best deals and promotions directly onsite.
Additionally, checkout optimisation can increase conversions by 35%. Pouch's auto-apply tool helps streamline and optimise conversions at checkout by telling users exactly how much they are saving and by guaranteeing the highest savings for users on their basket items. Put simply, savvy shoppers no longer need to hunt around for the best deals, because Pouch automatically applies them at checkout.
Any exciting plans coming up in the next 12 months?
Pouch is expanding from the UK market and going global in 2020, with plans to launch in the German, Swedish, French, Brazilian and Spanish markets.
Where do you think is the Affiliate space heading to in the next year and what are the main market disruptions?
Extensions are making big waves and are definitely set to disrupt the affiliate space. PayPal's Honey acquisition has only further increased the visibility and importance of browser extensions within the affiliate space, as it has shown that browser extensions are an immensely powerful tool in driving sales and conversions for brands.
Additionally, Google and ComScore published a survey on the 'Evolving Digital Customer.' They found that 18% of users prefer using voucher code extensions and 19% of users prefer using voucher code websites when looking for deals. In essence, extensions are just as popular as voucher code sites.
What is the most exciting time of year for you as a business?
Black Friday/Cyber Monday are definitely Pouch's most exciting time of year, as there are constantly voucher codes and promotions we need to get up for our users.
Is there anything else you'd like our customers to know?
Pouch saves users the hassle of having to spend time and effort scouring the internet for voucher codes. Pouch's auto-apply tool is a built-in function that automatically tests vouchers in just one-click to find and apply the best discount codes to ensure shoppers get the biggest savings at checkout. Not only does auto-apply take the hassle away from having to manually test every available code shown in Pouch, but it also effectively shows how much a user is saving and what their new basket value will be so users know exactly how much they will be saving and paying.
What is one fun fact about your business?
Pouch was featured on Dragons' Den in 2017 and received offers from all 5 Dragons (which had only ever happened 3 times in 15 years)! Just from being on the show, we jumped from 2,000 to 40,000 users overnight. Checkout the video here: https://www.youtube.com/watch?v=mx-dpphi3ZU.