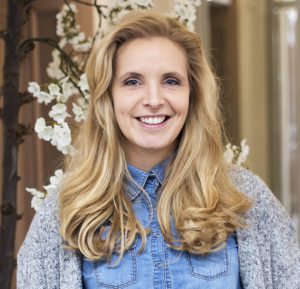 This week we caught up with Orangebuddies Media, one of our key International partners offering cashback platforms across Europe. With over 8 million loyal customers globally, and a host of difference sites we wanted to hear more from CEO Sabrine Boogers on their journey to date, plus what they have instore for the year ahead.
Can you briefly introduce yourself and your current role & responsibilities?
With a marketing background I founded OrangeBuddies Media in 2009. We started small and I wrote and published content myself in the first years and had contact with networks and advertisers. Over the years we have rapidly grown larger and expanded to offices in Berlin, Barcelona and London. Every day I am in contact with the branch managers of the other offices to monitor the results and to see how we can achieve our goals together.Although we have more than 50 employees, there are still short lines and we keep the hierarchy as flat as possible. We work within one big team to achieve same goals and everyone can contribute ideas. Personally, I find it important to maintain close contact with the people in all teams and the work they do on a daily basis.
Can you introduce OrangeBuddies Media?
Since the founding of OrangeBuddies Media in 2009 we are developing and marketing more than 100 cashback & shopping websites worldwide. We have more than 8 million loyal cashback members in our databases, which have a more than average interest in shopping online. With over 21.000 webshop partnerships, 100+ websites and 50+ employees in The Netherlands, Germany, Spain and UK we have become global market leader in the field of cashback.
How does OrangeBuddies keep its content engaging?
Our cashback communities contain very loyal members. The trust we build over the past few years and the advantages of our cashback concepts makes them return for every purchase they make online. We attach great value to the quality of the content on our platforms and the service to our members. Every day our teams search for new and global collaborations with webshops worldwide to make our members the best and widest offers. By setting up special promotion campaigns with advertisers we can not only help them reach their marketing goals but also give our members exclusive discounts.In addition to daily contact with networks and advertisers, we are continuously optimizing our concepts. With our own technical department we develop new functionalities and applications for our cashback concepts in all countries.
When would you recommend OrangeBuddies to advertisers and what is the main differentiator to your competitors?
The global presence of OrangeBuddies in more than 16 countries worldwide makes us the leading cashback specialist. Especially for advertisers who operate internationally, we can offer very interesting combined deals for all or a selected range of countries. With this they can easily reach millions of online shoppers and turn them into (new) customers. Via various channels, including email, Whatsapp and our websites, we have the possibility to reach specific target groups through segmentation and personalization.In 2017, we launched our 100% cashback concept ShopBuddies, which already shows very good results. This cashback community specifically aims at frequent online shoppers and has added value in every phase of the customer journey. We want to further increase this by adding new functionalities coming year.
How does OrangeBuddies see the future of cashback within the affiliate channel?
We still see a huge growth potential for cashback publishers within the affiliate channel. Especially when advertisers discover the added value of close cashback communities and the influence they have in all stages of the purchase decision. The detailed member profiles that they create, enable very specific targeting. By a closer collaboration between cashback publishers and networks much more can be achieved. We would like to see a separate approach to cashback and discount code publishers, as these affiliate parties are increasingly different. Both added value, reach and loyalty of the target group of these types of publishers differ.Coming years we also strongly believe the cashback purchases will shift even more to mobile. Our cashback apps already show an increase in use and this will get more in the next 5 years.
Which new channels and developments do you see within the cashback field?
At OrangeBuddies we find feedback from our cashback members very important. We listen to what they would like to see optimized or added within our concepts. On the other hand, we also monitor the market and see enough opportunities to expand our current cashback websites with new technology. When combining the input from both internal as well as external sources, we create new features. For example features like WhatsApp and Browser and App push notifications, with which we can inform our members faster about new deals.
What is a typical work day when working for OrangeBuddies Media?
As we are working in a fast moving market, OrangeBuddies has a dynamic working environment. Different teams of young and very enthusiastic people are in daily contact with networks, media agencies and advertisers to get the best deals for our cashback communities and make sure all our channels offer high quality content and outstanding customer service. In this rapidly changing online market there is never a dull moment and our teams are challenged every day.We have grown from 3 people in 1 office in The Netherlands in 2009 to over 50 people in 4 offices in The Netherlands, Barcelona, Berlin and London in 2017.
Are there any exciting plans for OrangeBuddies in the near future that you would like to share?
ShopBuddies, our 100% cashback community, will be launched in all countries worldwide in the first quarter of 2018. The bigger countries, like The Netherlands, Italy, Germany and France, were already launched this year and first results are very promising. We will further expand this concept in the coming year, for example by adding cashback on products, and bring it to the attention of the networks and advertisers.
Last word: a recommendation, an idea, a quote to live by?
Always keep your focus, be open for new ideas, stay challenged every day and, of course, never shop without cashback!
Thank you, Sabrine!