We are excited to announce our support for a team of rowers called the Nuts Over the Atlantic.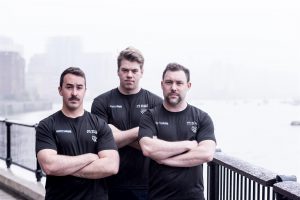 Starting today, we will be following the journey of the team, as they embark on the Talisker Whisky Atlantic Challange. Mark, Steve, Dan and Jon will be rowing over 3000 miles from La Gomera to Antigua. Ocean rowing is a challenge in itself, but our team will attempt to finish the race in record time – under 45 days.
We are thrilled about supporting the team, as both Webgains and Nuts' believe that the best results are achieved through performance coaching. This is what our CEO, Richard Dennys told us about his decision to support Nuts':
'At Webgains, we are all about the 1% improvements, the small achievements which differentiate us from our competitors, and over time amass to great victories. This is a mindset we quickly recognised in the 'Nuts over the Atlantic' team, and we knew that we want to support them in the challenge they are facing. We strive to be the high-performance coach within the affiliate marketing industry, so the prospect of cheering on Mark, Steve, Dan and Jon is very exciting to us.'
The countless hours (and days) of rowing the team have committed to is not only for fun. They are raising funds for the Movember Foundation, which fights for men's health and wellbeing worldwide.
Check out this video from Movember about the team's preparations for the race:
We will be reporting on the Nuts Over the Atlantic and their adventure from the start to the finish line with weekly coverage on our social media channels. Make sure to follow us and the Nuts to never miss an update! Find Webgains on Twitter, Instagram and Facebook and the Nuts on Twitter, Instagram and Facebook.
If you want to donate to their cause, visit the Movember campaign page!