As the world was forced to stay indoors and close-up shop in 2020, the digital revolution thrived and accelerated. The prospect of a cashless society became prominent in conversation, and the volume in which payfac models were adopted has disrupted the transaction process as we know it. Health and safety concerns, coupled with the lack of face-to-face contact enabled the growing popularity of the model. Low touch, flexible and frictionless payment methods are the future of retail and it's happening right now.
Here at Webgains, we have created our 'Future of Retail' blog series, focussed on five key insights that we believe will shape the future of retail. The fourth key trend is the rise of the digital wallet.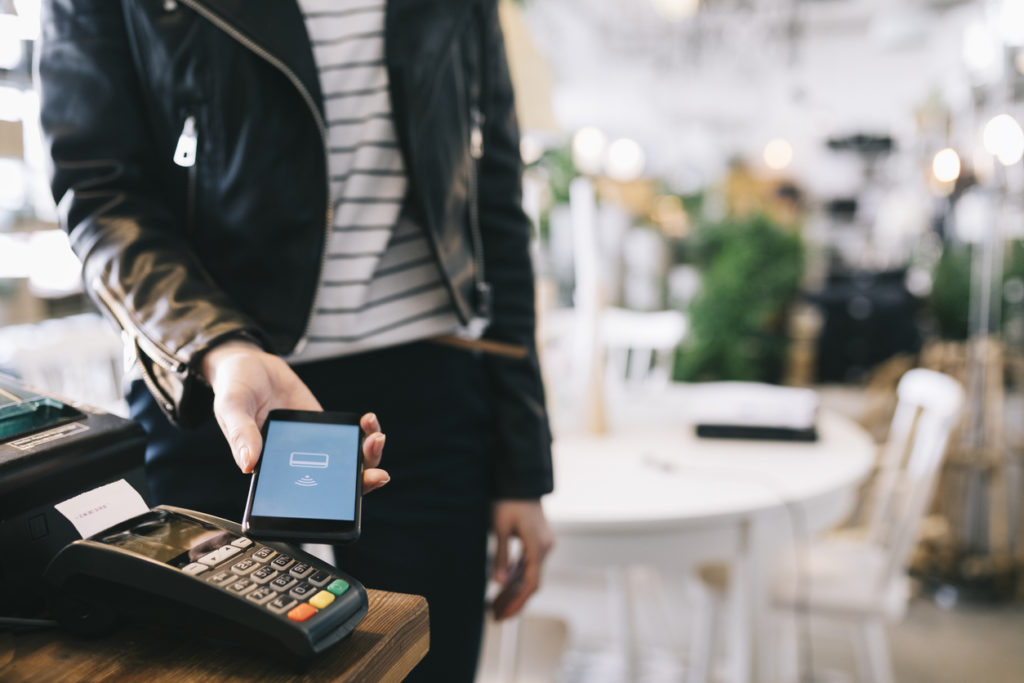 Frictionless Payment Methods
Consumers are hesitant to handle cash, opting to pay with contactless or mobile. This behavioural change is driven by the health and safety concerns spurred on by the pandemic. Traditional banking institutions have also accommodated consumer anxiety by increasing the maximum amount you can spend via contactless debit card. Insider Intelligence predicts that the gross payment volume of payfacs will reach $4.013 trillion worldwide by 2025.
---
Insider Intelligence predicts that the gross payment volume of payfacs will reach $4.013 trillion worldwide by 2025.
---
Including seamless payment options at the checkout is crucial now more than ever. Incorporating additional features to the user journey such as one-tap checkouts, automated discounts and promotions, as well as allowing customers to buy directly from product pages, will increase the basket value and number of sales.
It is important to note that these additions need to be a seamless process for customers. Merchants will need to optimise their websites across multiple devices, particularly mobile. In the age of mobile, it is becoming the device of choice for consumers. The easy access and discoverability mean customers can shop on the go. RateUsOnline reported that 57% of customers won't shop from poorly designed websites on mobile. Furthermore, the Shopify retail report found that 40.6% of people said they use mobile payment services more frequently. A fully optimised mobile website is no longer a nice-to-have, it is a necessity.
---
A fully optimised mobile website is no longer a nice-to-have, it is a necessity.
---
Richie Jones, Managing Director of vvast, spoke of the importance of mobile transaction at the Webgains Accelerate event:
"I think the big change was the advent of mobile. It wasn't until Steve Jobs finally nailed the iPhone and fixed the user experience to be this stunning touch base experience that we're now so familiar with; until that happened, Mobile didn't really take off whereas now, most of our brand size is usually at least 70% of all transactions are through mobile. These are big average order values worth £150. So, if somebody said that mobile was the forerunner to me even five years ago, at that level of AOV I would have been a bit shocked. So, I think seeing mobile phone comes to the fore."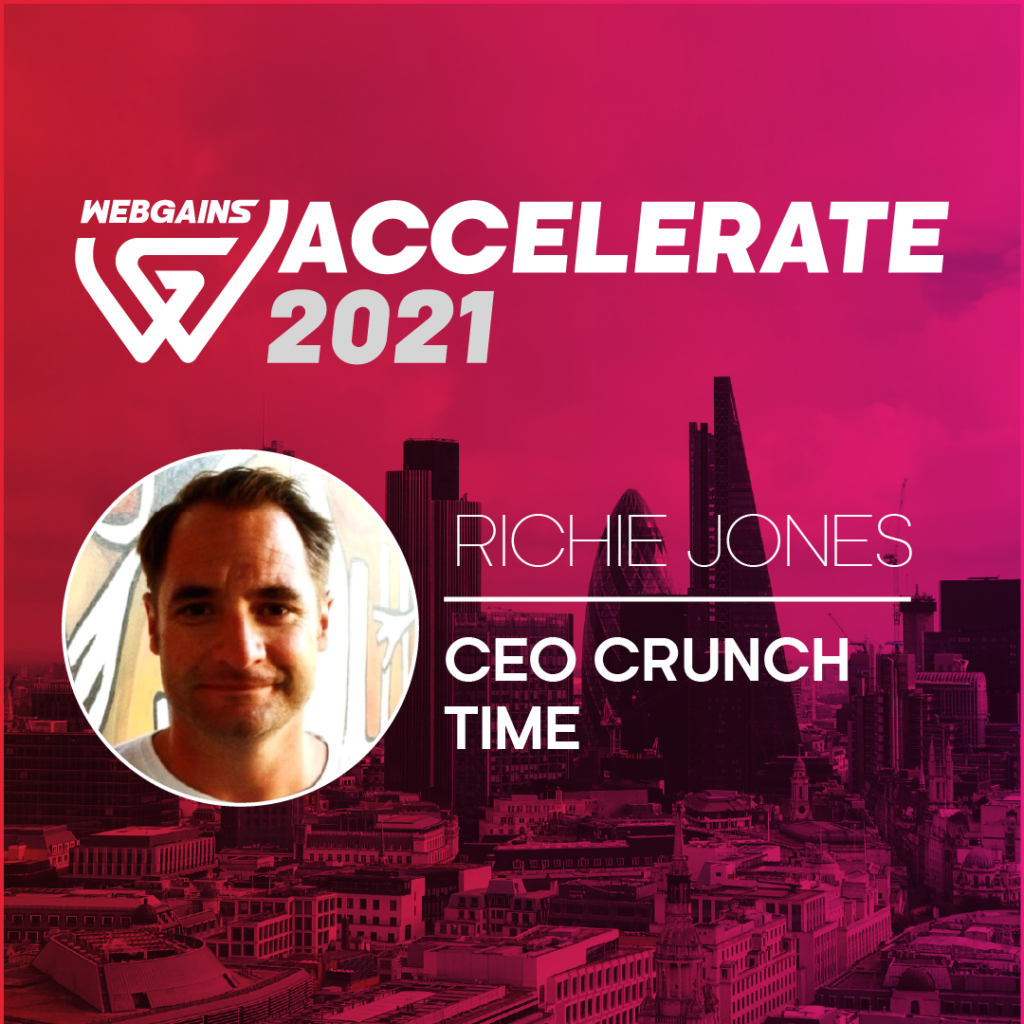 Richie Jones CEO of vvast featured in our recent Accelerate web series. You can watch his session 'CEO Crunch Time' in full via Webgains Academy.
The Rapid Rise of Buy Now, Pay Later
The rise of the Buy Now, Pay Later model has become the go-to payment method for consumers, particularly with Millennials. When asked why it was their preferred method, respondents of the Shopify report said it allows them to manage their budgets, take advantage of lucrative deals and is interest-free. Known as the IPOD generation (Insecure, Pressured, Over-taxed and Debt-ridden) the lure of interest-free is especially appealing to millennials in comparison to using a traditional credit card with high interest rates.
The pandemic was an accelerator for the pay now buy later model. Finder.com discovered that users of this service opted to purchase through this method during the lockdown period. Their findings reported that almost 4 in 10 (37%) Brits have used the buy now pay later service. Shopify has also reported that 60% of their merchants has increased their Buy Now, Pay Later programs since the start of 2020.
This data strongly points to the disruption of traditional banking and finance methods, modern payment structures give control to consumers over their spending. Allowing for flexible payments such as instalments with easy access to capital and seamlessness will pave the way for the future of retail. As mentioned previously, user experience is integral to the success of POS, integrating payment alternatives and prioritising mobile is essential.
Cryptocurrency: A New Age of Money?
Insider Intelligence reported 68% of US adults believe that cryptocurrency will be widely accepted as a form of payment by 2031. Mastercard are noted to support selected cryptocurrencies to their network, embracing the increase in user transactions and investments using crypto cards. PayPal have also launched their cryptocurrency service, allowing users to buy, sell and hold cryptocurrency on their platform.
However, the debate surrounding the regulation, security and value of cryptocurrency is still a hot topic. Scepticism around the currency is still prominent as the stability of its future is unknown due to the currency being in its infancy. As the currency matures, there is potential for it to be integrated within common transactions.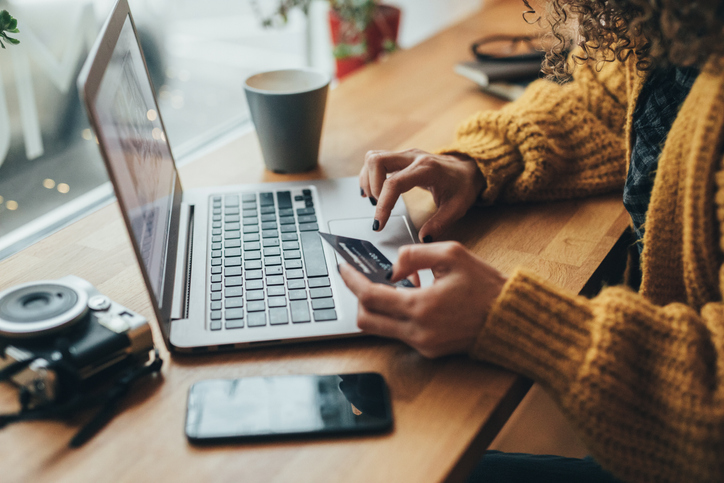 As the world reopens and people embrace pre-pandemic activity, there will be a slight drop in the use of digital. However, user experience is imperative to digital customer retention and digital seems to be firmly planted at the heart of our new lifestyle. It is likely that behaviours such as contactless payments and frictionless systems will stick post-pandemic but is dependent on customer service and customer satisfaction. Seamless transaction and building systems for a digital wallet may seem ambitious, but many of these issues have been smoothed out in the last 18 months.
Retailers need to utilise and invest in the technologies that meet consumer expectations, not only does it speed up the buying process, but it also provides valuable data to inform strategic decisions.
---
We can help you develop a winning strategy to put your brand in front of thousands of customers online – to drive offline sales too. Join our network to gain access to 250,000 publishers and generate more sales while building your brand.