As the world regroups post 2020, we are seeing a shift in the way retail operates with an accelerated integration of digital. We have supported small businesses to pivot and compete against much larger brands. Many thriving by focussing simply on service, delivery and content. Furthermore, digitally native vertical brands (DNVB) such as Boohoo and ASOS, acquired the rights to long-standing high street giants. A scenario many wouldn't have seen coming, certainly not in this decade.
The landscape of our high streets has changed dramatically, but we should be hopeful about the future of retail. We are entering a new era of commerce, one that will feel markedly different, but retail is here to stay.
Here at Webgains, we have created our 'Future of Retail' blog series, honing in on five key insights that we believe will shape the future of retail. The first key trend, 'the age of omnichannel', is the focus of this post.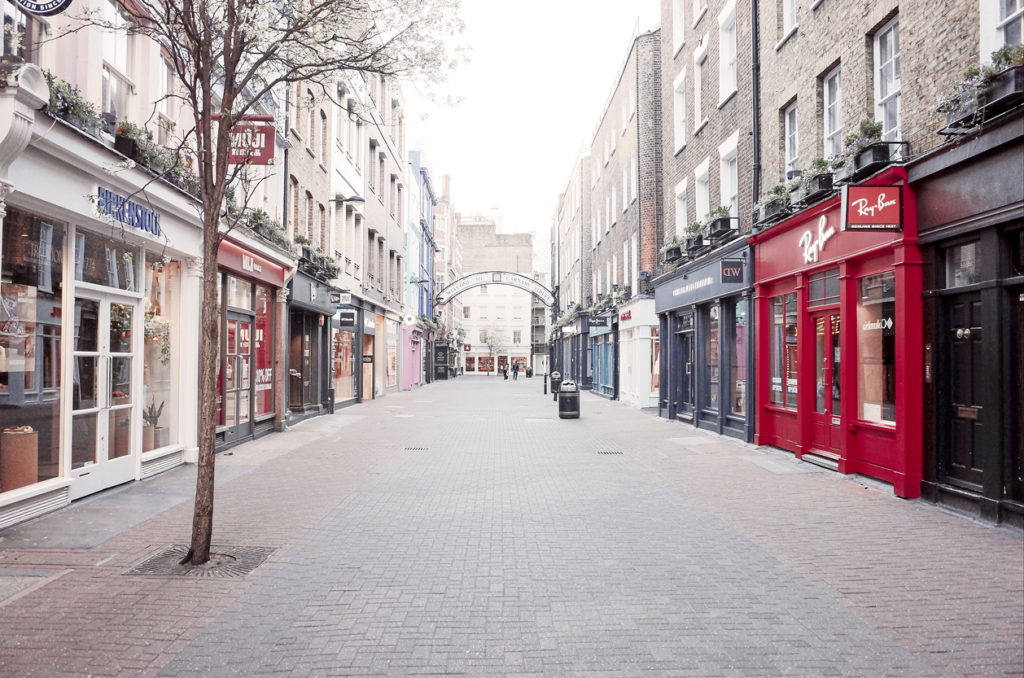 Phygital: Blurring the Boundaries Between Digital and Physical
2020 led to an astronomical rise in online shopping resulting in a 25.7% increase worldwide; with Argentina ranking as the country with the highest sales growth by 100.6% (Insider Intelligence, 2021). Ecommerce will continue to thrive as businesses invest in their online channels. However, as the world reopens, the boundaries between digital and physical will blur.
The integration of digital channels within physical spaces means businesses will have to adopt an omnichannel approach to their sales and marketing. RateUsOnline estimates that ecommerce will steadily increase, accounting for as much as a third of all sales by 2024.
Kate Ancketill, CEO and Founder of GDR Creative Intelligence, echoes this prediction and discussed in detail the future of retail during the Webgains Transform 2020 event last Autumn. She commented specifically on the success of DNVBs adopting an omnichannel approach as follows:
"The digitally native vertically integrated brands were already getting it right with launching online and then moving their product into physical retail once they've established themselves. They have a strong tone of voice, are very good with logistics and delivery. They sold the whole package. So, I think there's a lot that the big existing brands can learn from those small, nimble digital first entities."
Alibaba Omnichannel Strategy
There is no better example of a country embracing the omnichannel model than that of China. Despite concerns around data protection, China makes a stellar case study of a retail behemoth utilising data to create an immersive experience, engaging shoppers and boosting sales. Alibaba's omnichannel strategy, for example, disrupts the retail landscape by integrating online technology into traditional brick and mortar operations to enhance customer experience. Alibaba's Mom-and-Pop stores utilise data to manage inventory, promotions and discounts in real-time, as well as investing in augmented reality (AR) to elevate the shopping experience.
Their Hema Supermarkets are another example of a winning omnichannel strategy. These are the optimal 'phygital' grocery shopping experience. They incorporate QR codes within the product offering, allowing customers to scan the codes of the produce and arrange their orders to be delivered directly to their home. Combining live streams of cooking demos and offering food preparation services for customers incentivises shoppers to use the services regularly and make repeat visits. Their ability to balance immersion, tactility, technology and convenience paves the way for the future of retail.
Richie Jones, Managing Director of vvast, spotted the shift of seamless integration with digital and physical during our Accelerate 2021 event commenting:
"I think stores will become cathedral-like spaces where you've got low density shopping experiences. There might not be that much product, but there will be beautiful visual merchandising, helpful people and strong branding, with the ability to transact seamlessly. I think the concept of ecommerce is that the 'e' will eventually just melt away and become commerce again. The way commerce is going is that it will be a seamless omnichannel experience."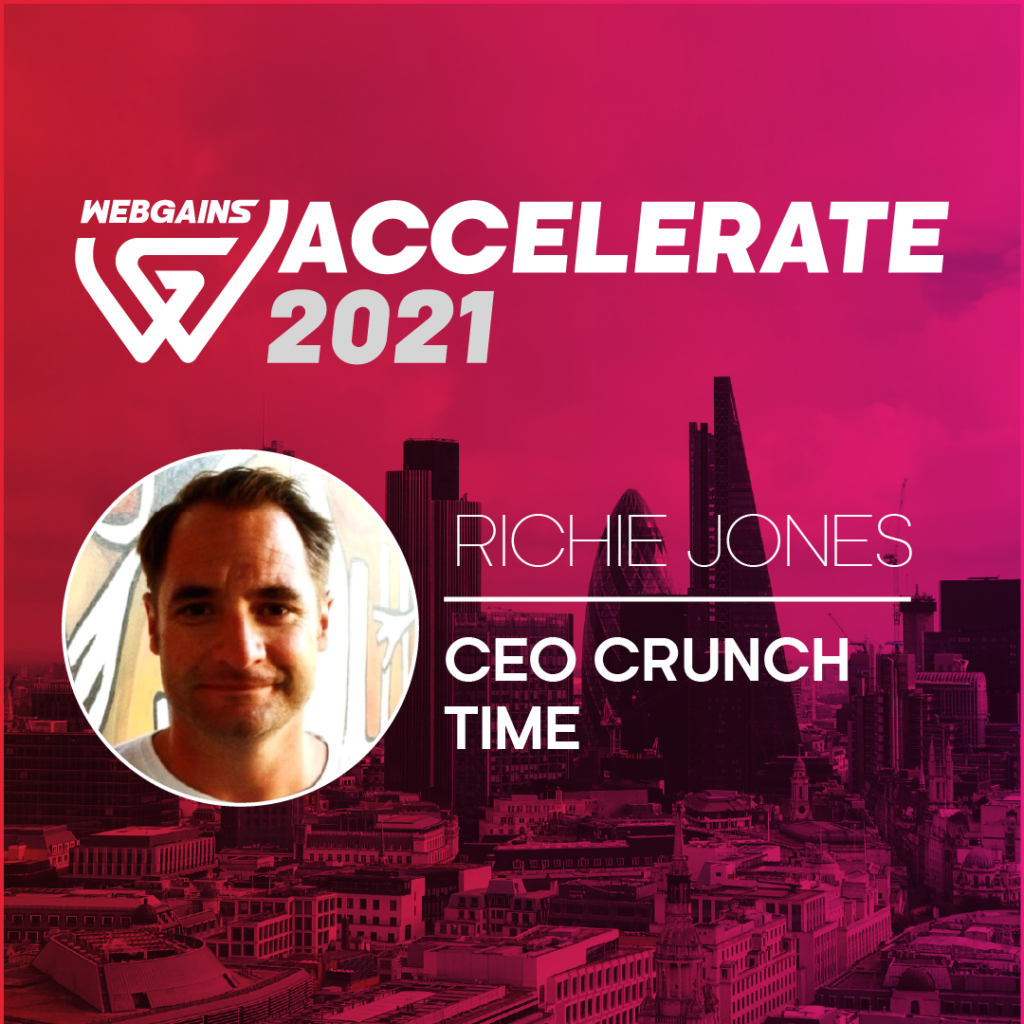 The omnichannel approach isn't only confined to major retail players, SMEs can also adapt with the use of affiliate marketing. The low-cost, low-risk channel compliments the omnichannel model by enabling brands to build equity and revenue through partnering with diverse publishers. The broad spectrum of affiliates such as influencers, cashback sites and content producers ensures that merchants can trial different methods of marketing to produce strong conversion rates. Incorporating affiliate marketing within the ecommerce model provides reach and flexibility for SMEs to formulate their omnichannel strategy.
Influencing The Customer
"The success of omnichannel centres around the customer, prioritising their needs and desire. Influencing is a key part of that strategy. The concept of retail assistants as affiliates will incentivise customer loyalty and repeat sales. It will provide purpose for sales assistants to build their own personal brand to offer a level of aspiration, expertise and community. Equally, bringing in micro influencers to become advocates of the brand and hold physical events and meet-ups will help to build the overall lifestyle of the brand and encourage a more interactive experience." – Richard Dennys, CEO, Webgains
This concept outlined by Richard above, provides an interesting initiative for affiliate marketing and for motivating merchant workers. Sales advisors can earn commission based on their performance and personalised offers in-store. Techniques such as influencer marketing and closed community groups such as WhatsApp help to bring the online into the real one. The essence of retail is changing. It is no longer about transacting at the point of purchase, it's about influence, lifestyle and community.
ASOS are ahead of the curve when it comes to influencing your audience and building a lifestyle element for the brand. The DNVB launched 'ASOS Insiders' influencer marketing strategy in 2016. This features stylish men and women promoting clothing, accessories and beauty products you can find on ASOS via various social channels. Each "Insider" is carefully selected for their unique sense of style and point of view, hailing from different parts of the world to appeal to and engage with, a global audience. This strategy is successful in boosting customer lifetime value, creating fresh content, and raising brand awareness. The authenticity of the Insiders adds an element of aspiration which is attainable for customers through shoppable links.
Since the events of 2020, brands and retailers have had to shift strategy and reconnect to stay afloat and remain relevant. Their resilience in the face of adversity ensures that the future of retail looks promising. This brave new world of commerce relies on the interconnectedness of digital and physical; as well as the relationship between merchants and consumers to drive forward sustained economic growth.
As we adapt to new norms, we see affiliate marketing as a driver within these core trends. It is an incredibly robust tool to scale a robust business model, build brand equity, drive awareness and secure sales growth.
---
Like what you hear? Join our network to gain access to over 250,000 publishers and generate more sales while building your brand. Let us help you develop a winning strategy.