Webgains is delighted to continue its elite partnership with Bristol Flyers into the 2021/22 season. The Flyers are one of ten teams across England and Scotland that compete in the British Basketball League (BBL) Championship.
As one of the world's leading high-performance affiliate marketing companies, Webgains' will continue to be the principal partner of 'Flyers TV' – the club's official video on demand platform and remain the headline sponsor of home broadcasts, which will move to the BBL Player this season.
Webgains' company logo will also remain on the front of the Flyers home and away playing shorts for the 2021/22 campaign.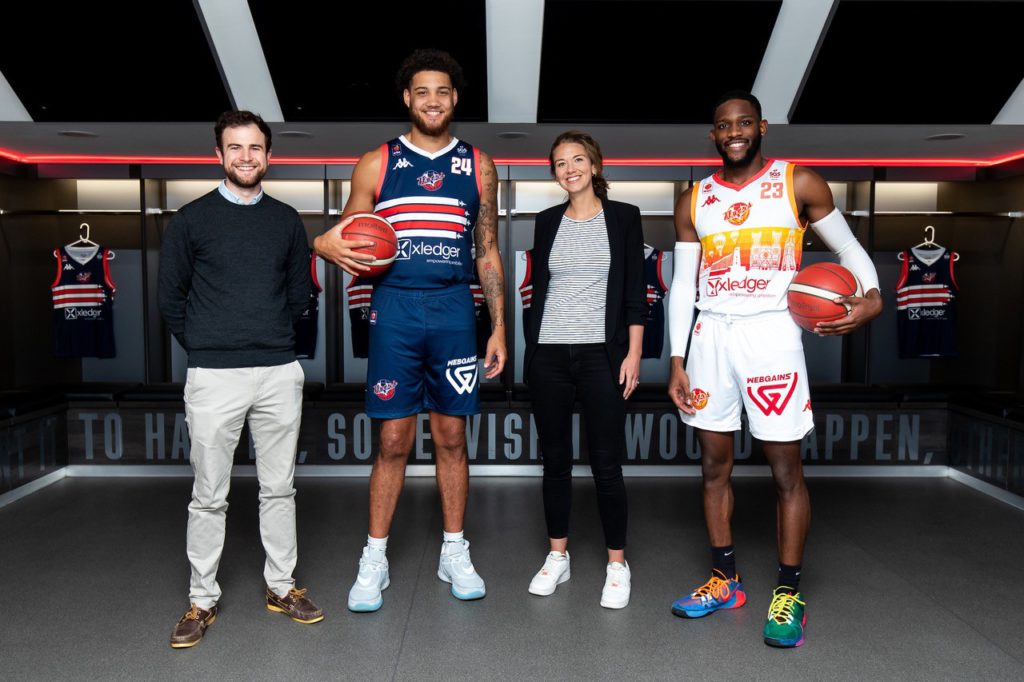 Ami Spencer COO of Webgains said: "We're proud to confirm that Webgains will continue our sponsorship of The Flyers for the 2021/22 season.
"Bristol is a thriving city and we are committed to supporting the local ecosystem, The Flyers and the BBL as they continue to go from strength to strength.
"Team Webgains are looking forward to soaking up the unique atmosphere of a live basketball game and sharing in the success for The Flyers' new campaign."
Bristol Flyers Commercial Manager, Steve Devereux said: "We're delighted to have Webgains back on board for the 2021/22 season.
"Webgains' sponsorship of Flyers TV last season helped us provide fans with enhanced broadcast coverage at a time when fans couldn't attend games in person.
"We are looking forward to showcasing the full Bristol Flyers experience and having their support at games."
Below: A series of images from the 20/21 season.