Welcome to our Department Spotlight Series, where we shine a light on our brilliant teams and the people within them. Within this series, we'll give you a sneak peek into life at Webgains, as well as an insight into what makes our affiliate network and technology platform stand out.
For this first instalment, we talk to the HR (Jess Tymms) and Operations (Ella Bradley) department to delve into our culture at Webgains, overcoming challenges faced during COVID-19, and plans for the future.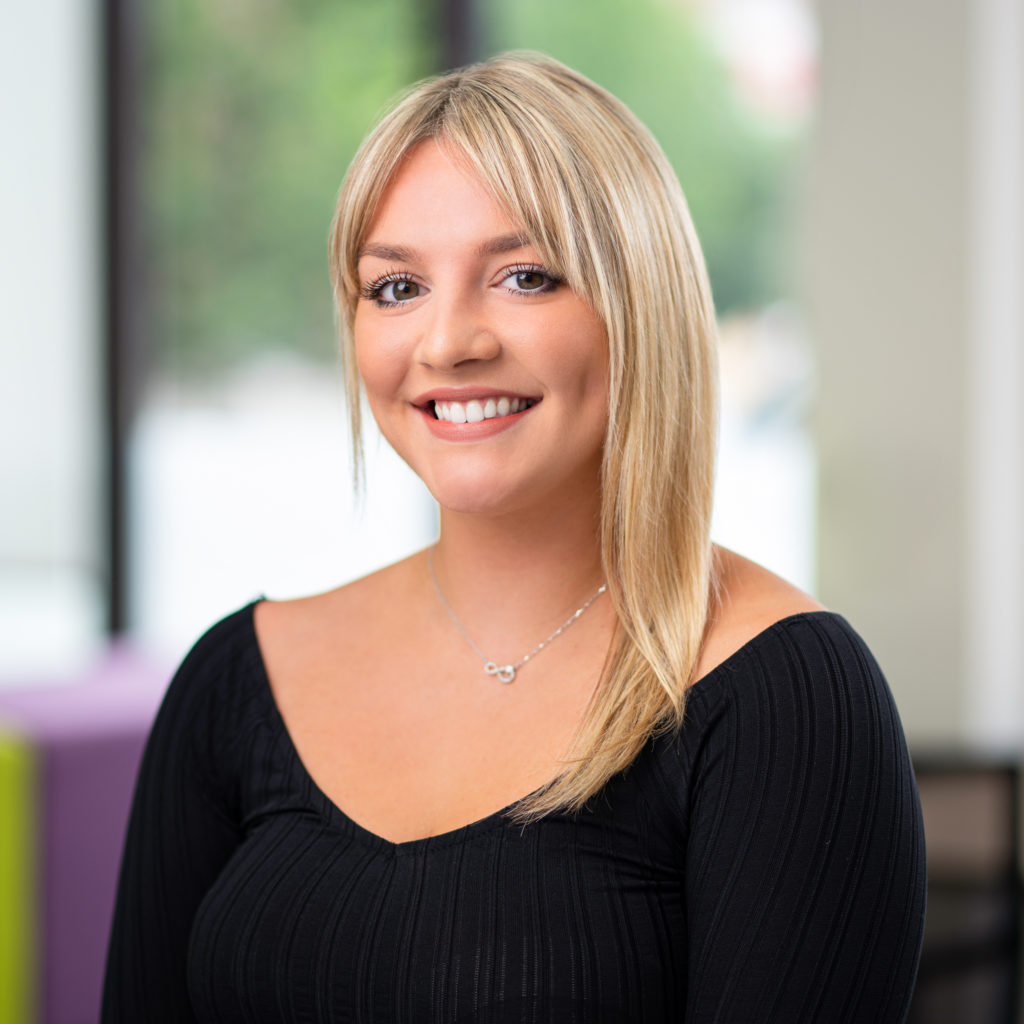 What role does the HR & Operations Team play at Webgains?
JT: The HR and Recruitment Team at Webgains is ultimately the hub for people, processes, policies and procedures. We are responsible for managing the complete employee lifecycle at Webgains. Human Resources maximise employee productivity and protect the company from any issues that may arise in the workforce, and benchmark to ensure the company remains competitive. We are also responsible for the complete recruitment and onboarding lifecycle, and make Webgains successful by ensuring we have the right people in the right roles.
What role does the Ops Team play at Webgains?
EB: Operations look at improving the efficiencies of processes across the business. This includes all departments as well as internal and external stakeholders. The operations team acts as the project manager for multiple projects to continuously improve our business for all.
---
Huge efforts have gone into engagement and retention, and just providing emotional support to our people throughout this time by investing in mental health and wellbeing has been key to overcoming these challenges.
---
Why is Webgains a great place to work?
JT: Webgains has a vibrant and supportive culture, where differences are respected and employees are listened to. Our core value of 'never stop learning' shines throughout, which means we are working alongside brilliantly talented and curious colleagues.
EB: We are always looking at ways to be better and smarter across the business. This means we never stand still which makes it an exciting place to work.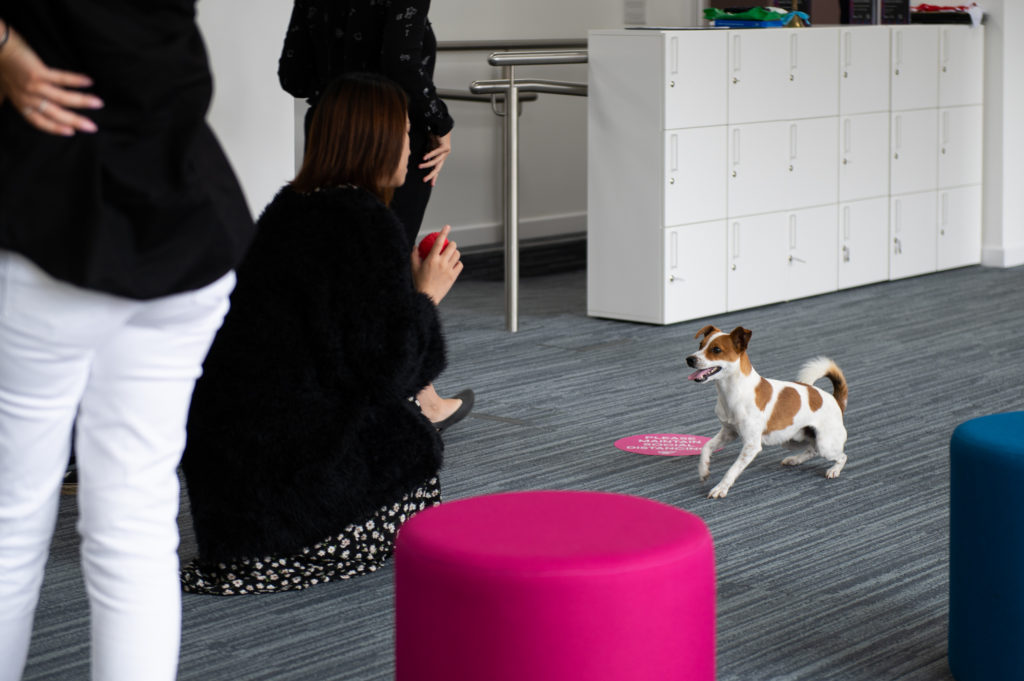 What is the biggest challenge your team faces?
JT: I think the disruption that the pandemic caused, has been the biggest challenge. Suddenly working from home became the new norm, and now getting to grips with a new hybrid model of working. The challenge of balancing the hybrid model is one that HR is facing worldwide.
EB: Getting the communication right. There are so many amazing technologies out there, but it has made communication complex. Understanding where and when to relay information and then being able to store and revisit past communication efficiently is one of the current challenges we are actively working on.
How did the pandemic impact operations at Webgains? And how has the recent 'back-to-normal' been?
JT: It had a huge impact, we were thrust into the unknown overnight with no clear view of how we manage this moving forward. It was a lot of 'on your feet' thinking and forward planning. Luckily all of our people were able to work from home, and continued to work throughout the pandemic. We invested a lot of time into engagement strategies to keep people motivated and included and we got through it together. We are now back to the offices twice a week using a hybrid model and it's been great seeing so many faces back. We will continue to be agile and review ongoing situations as and when they come up.
EB: Collaborations and workshopping ideas had to get creative. Gone were the days of using flip pads and highlighters in a boardroom when we all worked remotely. This opened up some great initiatives that we are carrying on even now we are returning to the offices.
Webgains has hired over 60 people in the past two years. What has it been like embedding all the new faces into the company?
EB: Our goal is to make sure that starting remotely or alongside multiple new starters didn't have a negative impact on our new employees' journey. We looked at the welcome packs, communication decks, as well as introduction sessions with the department leads to ensure all new starters got a Webgains welcome to the business. It is all about the personal touches that made the onboarding process a success.
JT: I think a lot of companies make the mistake of thinking an employee starts their journey on their first day, but we have the view that a new employee's journey starts on the day they sign the contract. We ensure continuous improvement by sending out an Onboarding survey to all of our probation passers and reviewing the feedback, making changes if needed.
---
Being diverse and inclusive is at the forefront of our recruitment process. Not only do we post vacancies on traditional job boards, but we also send the listing to different charities and organisations. This is very important to us, and something we always look to continuously improve.
---
Affiliate marketing is often seen as a closed community. How do we get fresh faces and perspectives into our industry?
JT: Being diverse and inclusive is at the forefront of our recruitment process. Whilst we do use the standard job boards such as LinkedIn and Indeed, we also send our vacancies to different charities and organisations to ensure we are hitting a more diverse audience, giving underrepresented groups more of a chance to apply for our roles. This is very important to us, and something we always look to continuously improve.
What are Webgains future plans to keep innovating and improving the environment for employees?
EB: This is a huge focus for Webgains in 2022 and beyond. We are looking at how we can make our business sustainable for our people, local communities, and the environment. We want people to say that they are proud of the Webgains brand and the social impact that it has.
---
Interested in Joining Webgains?
Are you looking for the next step in your career? We're always looking for great people to join our team.
---
About Webgains
We're the high performance affiliate marketing company because we combine cutting-edge technology and world-class expertise that put our clients — from blue chips to start-ups — at the top of their game. Our market insight leads the field and we believe in sharing this expertise with you. We're motivated by your success and coach you every step of the way — wherever we can add value. We don't think of ourselves as a supplier – we're on your team. This means when you win, we win too.
Webgains was founded in 2005 and since 2006 we've been part of the ad pepper media International N.V., which is listed on the stock market.