Article by Jack Davies, Commercial Director at Webgains.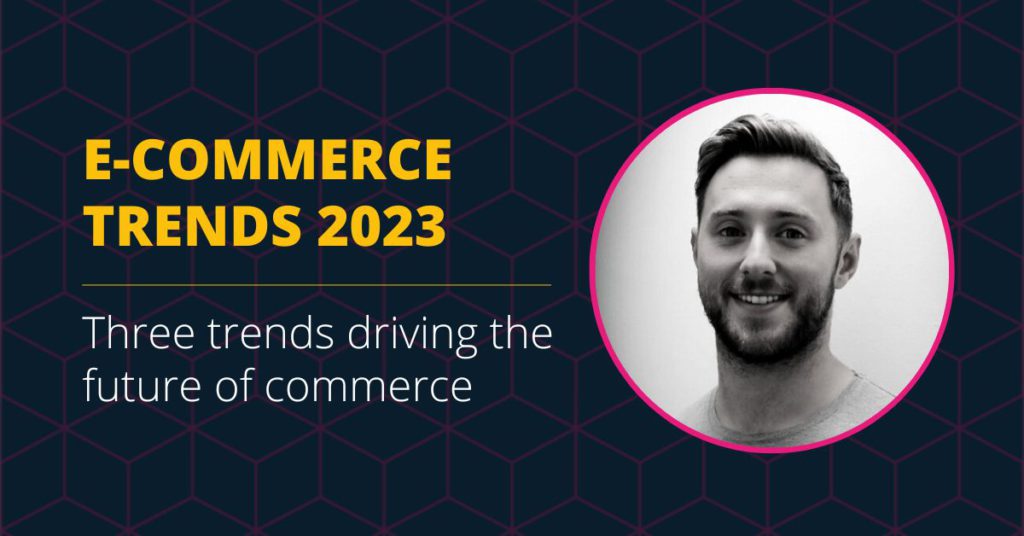 If you're looking ahead to the next year, you may well be building your strategy around a number of key trends. Understanding them can help you determine how to best position your product or service in order to capitalise.
When it comes to trend spotting, it's easy to go on forever and start planning around too many possibilities that may or may not take off. Whilst there may well be other trends that you're seeing or that will interest and impact you more than these, I'm trying to be super focussed and realistic. With that in mind, top three e-commerce trends for 2023 along with some helpful tips to aid your preparation for each.
Increased focus on personalisation and customisation
One of the biggest trends for next year will be an increased focus on personalisation and customisation. Consumers are looking for products that are tailored specifically to their needs, so it's important for businesses to be able to offer that. This could include anything from offering custom sizes and colours, to personalised recommendations based on purchase history.
The affiliate channel plays a huge role in this via technology publishers such as Envolve Tech and Tyviso. The former provides chat bot tech to support the purchase process, while the latter support via their post purchase recommendation tool. By offering personalised solutions, businesses can ensure that their customers have unique experiences that keep them coming back.
Omnichannel shopping experiences
Another big one for next year will be the evolution of omnichannel shopping. Customers expect a seamless experience no matter where they shop – online or in-store. Therefore, it's essential that businesses create an integrated shopping experience at every touch point.
Retailers can do this by providing consistent product availability and pricing information on all platforms, along with easy payment options and fast shipping services, regardless of where a customer decides to shop.
Affiliate partnerships offer the ability to harness instore foot traffic and incentivise purchases both digitally and physically. These could be through the likes of geo-fencing and location-specific app pushes. These technologies help facilitate new customer purchases, higher spends, and targeted brand touch points as potential customers interact with a brand numerous times over short periods.
You can find out more about the evolution and future of omnichannel commerce in this blog post.
The rise of voice commerce
With voice search becoming increasingly popular, more people are using voice assistants such as Alexa or Google Assistant to make purchases online. As a result, it's important for businesses to optimise their websites for so that customers can easily find what they're looking for when they want to shop without pressing buttons or typing. Additionally, retailers should look into integrating voice commerce into their existing offerings so customers can easily make purchases through their voice assistants as well.
---
If you'd like to discuss these trends or any others that may affect your affiliate programme or 2023 commerce strategy with me further, you can email me at jdavies@webgains.com.
Article by Jack Davies, Commercial Director at Webgains.