We're excited to announce that we have established an entity based in Amsterdam and solely focussed on the Benelux region. The newly formed Webgains BV, joins a series of pan European hubs in making up the Webgains Group.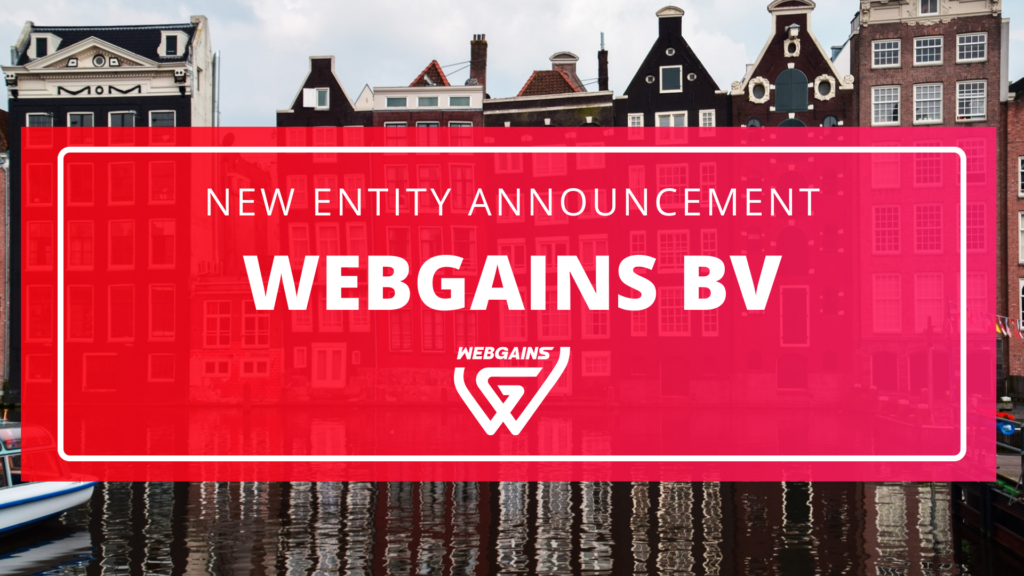 Founded in 2004, and now part of the ad pepper media Group, Webgains has long been one Europe's leading performance marketing specialists. The most recent demonstration of this being OMR's Q4 2021 report that ranked Webgains amongst the top three affiliate marketing networks in the DACH region. The newly formed Webgains BV marks the continuation of Webgains' global growth strategy.
Webgains BV's newly appointed Managing Director Joep van den Boer communicated his pride to be spearheading the company's expansion:
"We're delighted to establish Webgains Benelux as its own entity within the Webgains Group.  

Our service level focus and the technical capability of our affiliate network are very suited to this market. And, as our offering differs from other networks, there's a huge opportunity for us to propel additional sales for retailers throughout Benelux via the affiliate channel." 
Webgains has already built a strong customer base of merchant advertisers and marketing agencies in the Benelux region including the likes of Van Arendonk, KLEKT, BSTN, iBOOD, Db and Kipling. By launching a formal presence in Benelux, we will be better placed to support the market and ensure that these customers continue to receive the fantastic customer service for which Webgains is renowned.