As we mentioned towards the end of last year, we're extremely excited to announce that Webgains Transform is back. We can now confirm details of the new series' first six sessions, starting from Tuesday January 18th 2022.
What is Webgains Transform all about?
A virtual web series by Webgains, Transform aims to help both businesses and employees in developing their skills in order to succeed in the ever-changing business environment.

Throughout Transform, we're assembling a range of thought-leaders, change-makers and true industry disruptors to offer their insights on the skills needed to transform your business, life and career. Sessions will include sessions on a range of topics including market trends, building strong relationships and improving productivity from some well-known and influential speakers.
There are three core elements upon which each session is based that come together as part of the event.
Building
Resilience
Learn how to inspire transformation by developing a mindset for growth.
Market
Trends
Identifying the key themes that will drive future growth and success of a business and the retail market.
Smarter
Connections
Bringing together ideas and inspiration, along with learning about the power of affiliate marketing.
At Webgains, we are committed to setting a new agenda for businesses and individuals to transform brands, publishers, affiliate programs, careers and the lives of those around us through our events and the Webgains Academy.
Transform Series 2: Sessions 1 – 6
Our first six sessions have now been scheduled and are sure to bear some really interesting and insightful content both in terms of brand and self progression. Let's take a look at what is coming up and when:
Available from 10am GMT on 18/01/22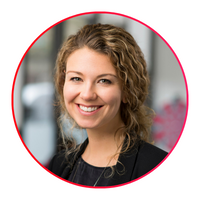 Building Resilience: When the World Zigs, We Zag
With
Ami Spencer – COO – Webgains
About this session
How do you shift your business and people from survive to thrive? Join Webgains COO Ami Spencer for her take after not only leading but growing a productive team throughout almost two years of political, social, and economic uncertainty.
Available from 10am GMT on 20/01/22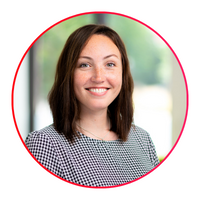 Affiliate Vox Pops: The Affiliate Marketing Mix
With
Heather Peebles – Head of Affiliate Partnerships at Reward Gateway
Jake Hodgkiss – Senior Partnerships Manager at TopCashback
Omari Crosdale-Williamson – Partnerships Manager at Genie Ventures
About this session
Webgains Publisher Manager Bryony Hatherley is joined by representatives from a trio of leading publishers. Each publisher operates in a different area giving a fantastic insight into the why they're so effective. Watch to learn why partnerships with a diverse range of affiliates is a must for any retailer with a programme.
Available from 10am GMT on 25/01/22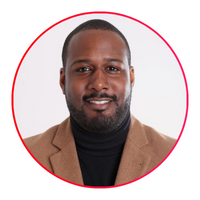 The Post-Pandemic Affiliate Marketing Success Guide
With
Elliot Myers – Consultant – The Affiliate Marketing Advisor
About this session
Join this session to glean expert insight around the transformation of the affiliates beyond the conversion stage to a channel that uses the whole marketing funnel. Get to know the post-pandemic consumer and learn how to take their valuable business from the high street to your web store.
Available from 10am GMT on 27/01/22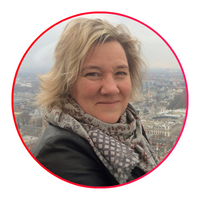 Brand Conscience: The Inconvenient Truth About Sustainability
With
Carrie Lomas – Founder – Brand Conscience
About this session
Webgains' Natasha McKenzie sits down with Carrie Lomas to discuss transformation – both in terms of her unique career journey as well as the approach that brands must take towards sustainability and ethics. Carrie's exciting venture, Brand Conscience, aims to revolutionise how brands communicate their sustainability and ethical credentials through a standardised five-point scoring system.
Available from 10am GMT on 01/02/22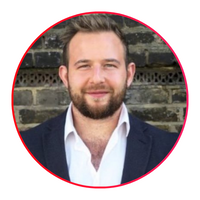 The Network Effect – with Unqiodo and Affordable Mobiles
With
Courtney Maggs-Jones – Head of Growth at Uniqodo
Mark Eldridge – Affordable Mobiles
About this session
James Cullen, Senior Business Development Manager at Webgains is joined by Courtney Maggs and Mark Eldridge. Listen in as they share key thoughts and ideas on the current retail landscape and how you can leverage the affiliate channel to enhance performance.
Available from 10am GMT on 03/02/22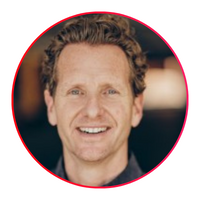 Your Best Self: All in the Mind
With
Ally Gordon – Coach & Mentor
About this session
Join Webgains CMO Natasha McKenzie for a fireside chat with Ally Gordon, as he shares his insight into how you can live a successful and fulfilled life. Discover how to get clear on your values to lead to better outcomes in all areas of your life.
That covers the opening batch of sessions we have planned for Transform Series 2. We're sure you'll agree that there's some fantastic content in there and some speakers we can't wait to hear from.
Be sure to register for Transform – hosted exclusively on Webgains Academy – here, or using the button below. All sessions are totally free to attend and will new sessions will air every Tuesday and Thursday from January 18th. We look forward to welcoming you then.