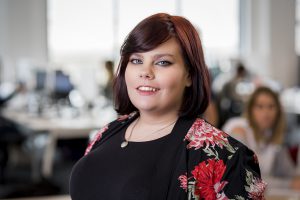 Like many others around the world the Webgains team have been working from home for some weeks now. Inevitably there was a change in our daily routines and habits. Even though it's early days Rachel, our UK Operations Manager kindly put together a couple of ideas on staying healthy, feeling happier and keeping sanity in these uncertain times. 
Communication and staying connected  
We've been busy setting up workflows and communication channels in Microsoft Teams to make sure we stay informed and connected. This includes having daily morning calls with our offices and keeping our regular Fri-Yays going via conference, sharing updates from the week, highlighting successes and resolving bottlenecks.  
Equally we moved all our client and publisher meetings to happen via online catch ups. In the upcoming weeks we will run several affiliate days fully hosted in Teams virtual rooms. 
Boundaries and routines 
To develop an efficient working structure and be able to switch off in the evening we suggest the following: 
C

reate the right and comfortable workplace that is ideally away from the places where one would normally relax. We advise our staff to have a distinct working zone and to clear the laptop away each evening to separate the business hours from the time 

of

 rest. 

Pay extra attention to setting up a 

functional work space area

. I

t might feel tempting to work on the sofa or from your bed but creating a proper 

work 

space 

with

 a

 suitable desk and chair 

will help 

keep the

 boundary between work and home life, and it's better for your posture.

 
Start 

the

 day by getting ready to go to work

. Think about some rituals to introduce. If possible,

 go for a walk to get

 some

 fresh air.

 Alternatively, spend time that would usually be taken by commute 

do

ing

 a morning workout or danc

ing 

to your favourite songs, whatever help

s

 to kick start your day

 and brighten the mood. 

 
Create a list of your daily tasks 

and resist the temptation to get 

distracted by house admi

n. 

If you feel like you 

might

, get these done before you start your working day

 
Get changed & dress for your day

 at work.

 

A

ccording to 

different 

researches dressing up improves focus and 

productivity. Not to mention that one needs to be ready for all the video calls during the day

.

 
Throughout the day take short breaks & if possible, get fresh air at lunch or 

opt in for 

an online workout, some of 

my

 favourites are

: 

 
https://watch.lesmillsondemand.com/bodycombat 
http://watch.lesmillsondemand.com/videos/les-mills-training-cardio-01-1 
https://www.youtube.com/user/yogawithadriene 
To make sure there are enough moving breaks throughout the day set

 reminder

s

 on your calendar, phone or on 

any

 wearable tech

.

 
Remember to s

tay hydrated

. 

Going to the kitchen to make a cup of tea, coffee

, water

 etc is also a great way to break up your day and it's also good for your body too.

 
Mental health and the news 
A lot of fake and at times scary news about Covid-19 are published daily around the world. Resist reading or watching the news 24/7. It might be better to check headlines a few times a day instead, or when there's an alert. The NHS and UK Gov also provide guidelines that are frequently updated and offer balanced trustworthy overview. 
As we now must #stayhome to flatten the curve of the pandemic, take this time for some self-care. Revisit the books you planned to read, learn a new language, or catch up on your favourite film & tv shows.  
To stay connected with your community and area check out https://nextdoor.co.uk/ for local updates. 
At Webgains we continue to live by our #neverstoplearning mantra. Now could be a good time to explore a new course or workshop. Many from our staff attend online courses to further their education, learn new languages via verbling, take up art projects, help support their communities, others create new recipes and even learn how to French braid.  
It is important to keep positive during this time and as the British saying goes, Keep Calm & Carry On, or in current cases, Keep Calm, Wash Your Hands & Listen to the NHS & UK Gov advice! And if you have other tips for WFH, please share with us online via our Social Channels!