Here at Webgains, we're a global network dedicated to giving our brands, publishers and partners the edge over their competition.
We have a solid track record of 15 years in performance marketing, but we have a keen entrepreneurial spirit. Our heartland is helping start-ups and scale-ups to reach new audiences and boost brand equity to generate revenue growth. This Spring, we launched Accelerate 2021, an event that took place across three days, for brands and publishers to learn how to elevate and solidify their business plans with affiliate marketing.
Accelerate 2021 was a unique event that allowed entrepreneurs, innovators and accelerators to take a virtual front seat to listen in on affiliate marketing experts and digital gurus sharing their knowledge, expertise and advice on performance marketing and global e-commerce strategy.
Punchy thirty-minute sessions contained top tips to showcase how to kick start your affiliate programme and build a winning strategy. Attendees gained the opportunity to make connections; challenge; and converse with industry experts and business leaders from the Webgains network. You can catch up on all seventeen sessions by registering here, or read on for a brief synopsis of the three days.
The Highlights
Day One
Day one opened with a roundtable discussion with Webgains' CEO, Richard Dennys; Head of Client Support, Jessi Frey, UK; Managing Director, Alona Malinovska; and Chief Marketing Officer, Natasha McKenzie. The session centred on emerging trends, consumer behaviour and the acceleration of affiliate in the rise of ecommerce. The team explored consumer confidence in the aftermath of 2020 and the investment in ecommerce for start up and scale up brands.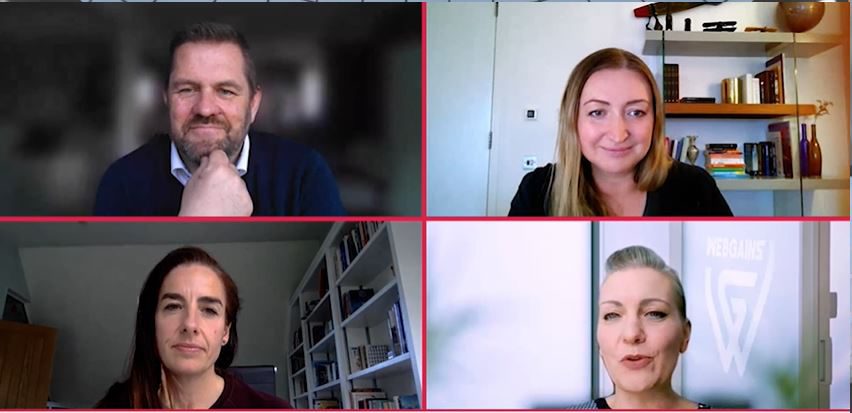 At noon Webgains' Head of Global Strategic Growth, Mumtaz Khamker was joined by Bugaboo's Head of eCommerce Jane Aitken; Team Bespoke's Co-Founder Liz Curtis; and Mathias Bjoernshauge of Nordics Webgains for Taking your Ecommerce Brand Global: What it Takes. The panel discussed how to enter new markets successfully by avoiding common faux pas. Attendees gained noteworthy insights such as, how important geography is to the supply chain and understanding cultural differences.
Liz Curtis, Founder of Team Bespoke, noted the importance of brand authenticity and consistency when entering new markets:
---
Day Two
The morning started with some intriguing insights at CEO Crunch Time. Delivered by Natasha McKenzie, CMO at Webgains; Richie Jones, Founder of vvast; and Nilay Oza, Founder of Klevu. The founders discussed the future of retail, how to build effective teams and the power of omnichannel for SME retailers – levelling out the playing field. Nilay commented on the development in technology to aid the shopping experience with voice to image search functions.
Richie Jones rounded off the discussion with his vision of retail spaces pivoting to suit the hybrid approach of shopping: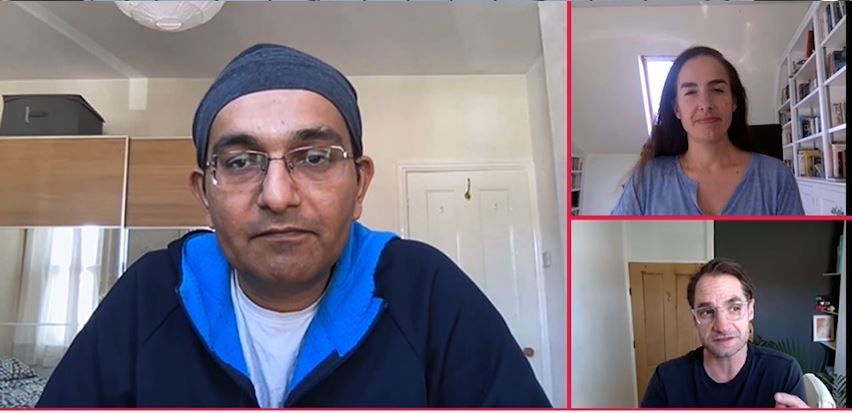 The afternoon saw Webgains' very own Sophie Williams and Natasha McKenzie walk through the newly revamped Webgains Academy. Sophie took attendees through a virtual tour of the Academy, with a sneak peek at the newest course 'Introduction to Affiliate Marketing'; as well as, the key training for advertisers and publishers on the Webgains network. Attendees discovered how to utilise the Academy as both a personal development tool and a business development tool. Discover how to accelerate your affiliate marketing skills with the Webgains Academy.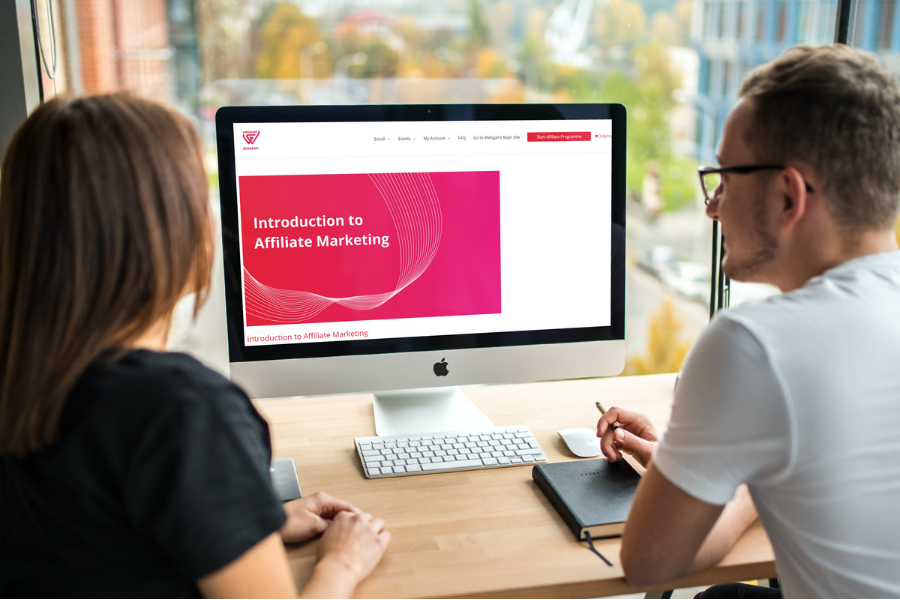 ---
Day Three
Day three covered great advice on how to build and effectively run an affiliate program with the likes of Bradley Taylor, Digital Marketing Executive at Outdoor & Cycle Concepts; Pavlina Theodoulou, Head of Affiliates at Artefact; and Nicholas Yates, Performance Account Director at Silverbean. Conversations included how to choose the right affiliates, minimise costs and maximise performance. The day kicked off with Webgains' COO, Ami Spencer, who debunked affiliate marketing myths and gave attendees a comprehensive understanding of the fundamentals of affiliate marketing.
Day three closed with an insightful discussion on Affiliate versus PPC and SEO. Webgains' Senior Account Director, Andrew North, was joined by Adam Mason, Director of Quibble Content and affiliate marketing specialist, Kunal Patel. Together, the panel debated best practice for SEO and PPC and where to invest your marketing budget for smarter returns.
The three-day event covered many aspects of business development and the performance industry as a whole. From the benefits of working with SMEs, to why affiliates are the secret sauce to your ecommerce success. The final takeaways being that connection and loyalty to the customer is key to success; as well as leveraging your affiliate channel to form a stable and resilient business model.
We're passionate about empowering ecommerce and encouraging you to make smarter connections for a strong return on investment. You can catch up on all seventeen sessions by registering here.

---
Want to know more about starting an affiliate program? Get in touch with the Webgains team at accelerate@webgains.com.