For our latest Publisher Spotlight, we speak to Pete Smith, Managing Director at Sovendus, a publisher on the Webgains network, to learn more about their upcoming opportunities and what makes them different.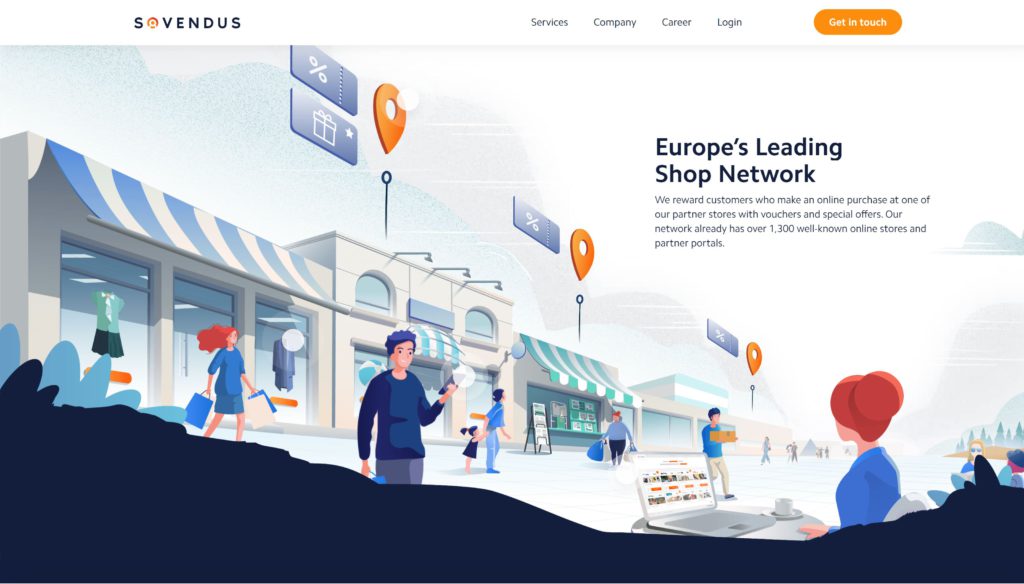 Could you please tell us a little bit about yourself and the company you work for?
Sovendus are one of Europe's leading providers of checkout and digital marketing services. We help e-Commerce companies generate additional sales, acquire new customers and strengthen customer relationships. As the newly appointed UK Managing Director, I am responsible for replicating the resounding success we've had across central Europe in this exciting market.
Please tell us what are your brand's core business values.
Here at Sovendus, we believe that a strong network is the building blocks for business success. That's why we're motivated to bring stores and customers together – to the benefit of both sides. We prioritise providing relevant offers for online customers and ensuring high quality transactions for our partners. In our network, it's a win-win for everyone.
Our Values are listed below:
Innovation: Focus where we can make a difference and remain critical to solve real-world challenges.
Simplicity: Efficient and clear solutions to deliver value for all.
Boldness: We dare to make choices.
What would you say are the biggest benefits for an advertiser working with your business and which advertisers do you work best with?
We offer our 1,300+ partners access to our closed audience of 5m high-intent users p/m, to guarantee new traffic and incremental sales on a risk-free, pure performance model. If a brand has the desire and ability to incentivise an action online, we will generate results for them.
Can you tell us about your audience and demographic?
The Sovendus user base is one where the customer has already completed a purchase (it is the only way they can access the network), so they are considered high-intent and in the buying mindset. As our solution has application in various sectors, we have a diverse client base, which allows our partners to get in front of new audiences. Our algorithm ensures relevance for the end user and the best results for our partners.
For advertisers looking to join you, do you have any requirements or restrictions to work with you?
Each of our partners has implemented our lightweight JS on their checkout page for two core purposes:
First, all partners contribute traffic to the network by having a white labelled (client-branded) reward banner on their complete page, providing the user with a CTA to our network. This is a crucial part of the value exchange between our partners, as the more traffic is driven, the larger the network, and the more customers are acquired for each client.
Second, our algorithm will consider values collected on the complete page to ensure we present users with the most relevant vouchers when a user lands on our voucher page.
Any success stories you'd like to share with us relating to driving sales or traffic for advertisers?
With a guaranteed, performance-based model, each one of our clients sees a significantly positive ROI. Brands like HelloFresh, Jack & Jones, Emma Mattress and many more generate thousands of incremental sales each month through our UK network. On average we contribute 9% of all new customer sales for our entire UK client base. Relevant sector specific figures and case studies are available on request.
---
"On average we contribute 9% of all new customer sales for our entire UK client base."
---
Any upcoming opportunities that you'd like to share for your business?
We have an exclusive promotion running until the end of the year to include 5,000 opt-in subscribers for a brand's newsletter database when they sign up to the Sovendus Voucher network through Webgains. A bespoke demo we can create will clearly showcase how the user is specifically choosing the brand in question to sign up to.
What makes your business stand out from your competitors and gives you the edge?
Established in 2012, we have successfully generated results for Europe's largest brands for over 10 years. We boast an unrivalled reach in 12 key EU markets and in each individual geo, the largest scale in terms of audience size. This means a scalable, proven and reliable opportunity not found with any other provider.
PARTNER WITH SOVENDUS AND THOUSANDS OF OTHER PUBLISHERS ON WEBGAINS