The German market is a huge on packed with opportunities. The journey our own business is on in the DACH region demonstrates this. Join this session with Webgains GmbH Managing Director Richard Oberhofer and Marketing Manager Friederike Kälble to find out more.
Due to the pandemic, e-commerce has become the new normal. The growth of online trade is stabilising at a high level and with it come opportunities, new developments but also uncertainty. Join Managing Director DACH, Richard Oberhofer and Friederike Kälble as they explore new market trends and obstacles with focus on the DE market.
Trends, Obstacles & Opportunities – Affiliate Marketing in DACH will be available to stream from 10am GMT on March 8th 2022 on Webgains Academy.
Please also take a look at the sessions we've published up to now below and, if you'd like to register to watch them, you can do so for free here.
Speakers in this session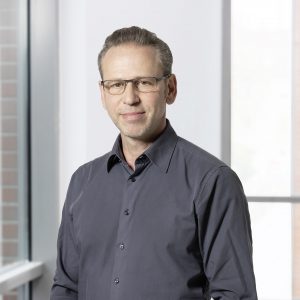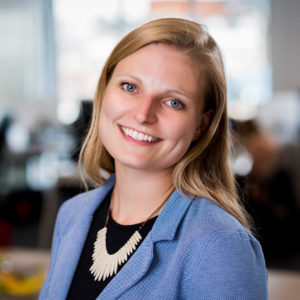 You can watch our next session 'Trends, Obstacles & Opportunities – Affiliate Marketing in DACH' from 10am on Tuesday (8/03/22) on Webgains Academy.
In case you haven't come across Transform before, it is our virtual web series that aims to help both businesses and employees in developing their skills in order to succeed in the ever-changing business environment. Throughout Transform, we're assembling a range of thought-leaders, change-makers and true industry disruptors to offer their insights on the skills needed to transform your business, life and career.
---
Watch this session now via Webgains Academy
---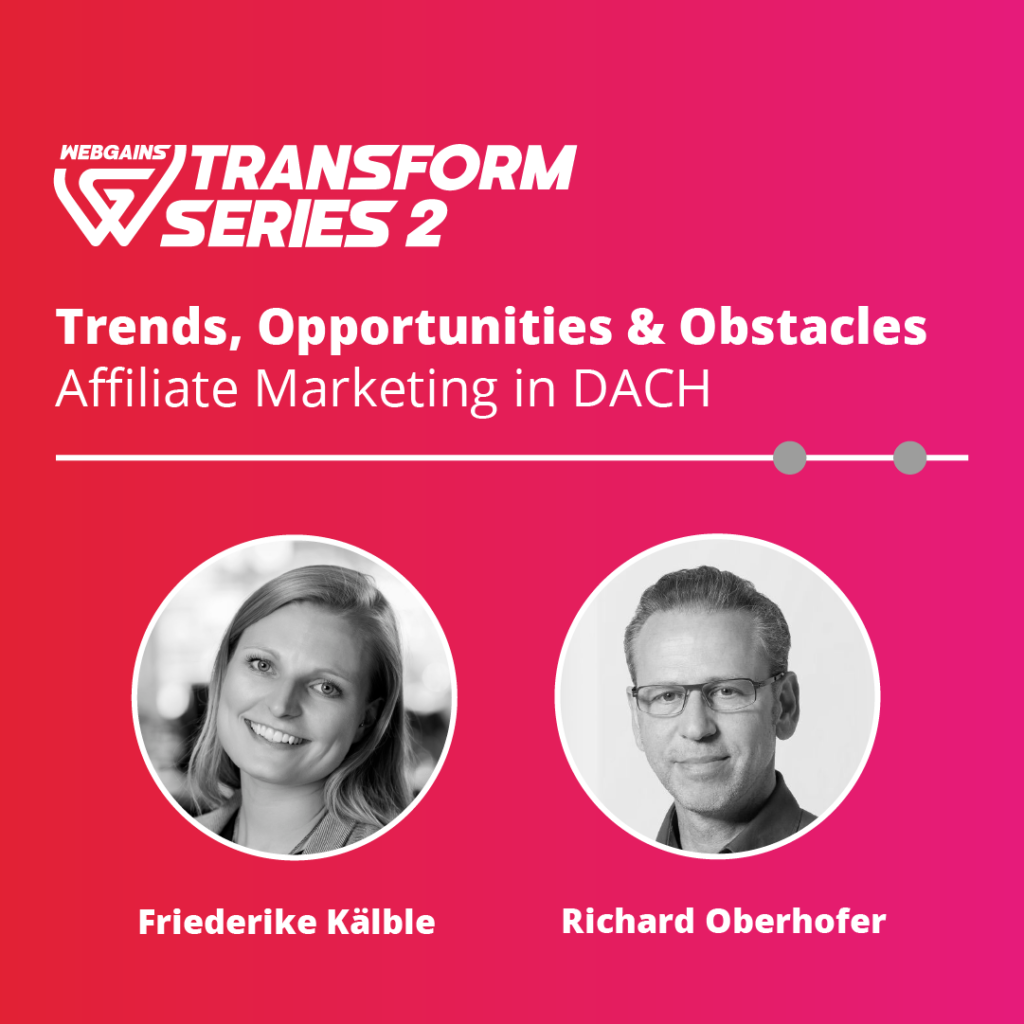 This session covers
How the German market has changed in the past year
How customers have changed their buying behaviour
The importance of compliancy and the impact of TTDSG and TCF on the industry
Tracking optimisation and mobile tracking as key topics in 2022
The rise of AI tools for advertisers
---
Register to watch this session now via Webgains Academy